Vizaris - Open World RPG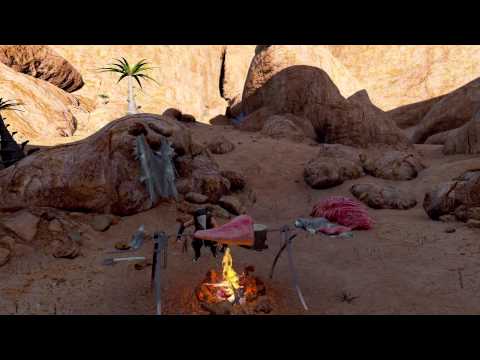 Vizaris is a 3D open world role playing game, made by 3 people, and set in a vibrant and harsh fantasy world filled with wondrous magic, steampunk technology, and alien sights.
The objective of Vizaris is to allow players to become any kind of character they imagine, whether that is a traditional fantasy role such as a warrior, mage, or rogue, or a more unique and less combat oriented character, such as a craftsman, leader, or homesteader. It can be played both singleplayer and multiplayer with up to six players.
Vizaris utilizes a unique distribution platform, which allows us to deliver weekly updates to the game, which expand and improve every aspect of the game. As time goes on the weekly updates become larger and more content is added to the game every week.
Vizaris is available www.vizarisgame.com/play for just $4.99/mo, and while the game is still in it's infancy, you can still download and explore the growing world and gameplay. You can visit our news page archive to get a good idea of just how big each of our weekly updates are (and those updates are only going to get bigger and better as the project grows)
We need your support! Every player and supporter directly improves the quality of the game and allows us to add even more content to the game. Join us on our journey to make the most extraordinary role playing game ever.
Critiques and comments welcome (preferably constructive, as that helps us to fix the problems!)