Hello,
I've been working in unreal for over 6 months but am still unfamiliar with certain things… I would love some info on the following: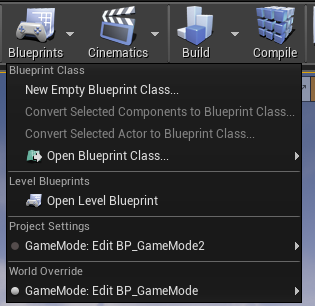 1. Project Settings: This blueprint… seems to do nothing? No matter what I put in it, nothing happens. Very confused about this one.
2. World Override: This blueprint seems to be a generic blueprint that always exists, but not tied to any level. However it seems to reset when the level changes?
3. Global Blueprint? Is there some kind of global blueprint (or c++ class) that launches at game start and persists through level changes? I'm just unsure how to properly track global things, play music that persists through level changes, etc.
Thanks!