Hi folks,
It's now available on Marketplace!
I'm working on Tropical Jungle Environment with UE4 for marketplace asset pack for the Unreal Engine.
It will include the map, foliage/trees and other scene details.
Here is a screenshot from the current scene.
C&C are very welcome.
The Goal is to provide high quality & optimized assets for game & VR. you know, foliage is pretty challenging. like Overdraw, Shader Complexity, culling, Wind Animation. etc.
This scene is running well 60-70fps on my PC with GTX1060 6GB & Ryzen 1600X
Hope you like it!
Features
Unified wind parameter with Material Parameter Collection (MPC)
Realistic wind movement
Simple foliage interaction with Player
PBR Materials
Content
[12] Trees
[2] Dead trunk
[4] Clover
[4] Ferns
[6] Bushes
[6] Grass
[11] Jungle Plants
[8] Vines
[6] Rocks
[1] River
[1] Falling leaves particle
Number of Unique Meshes: 60
Collision: Yes, and custom, automatically generated
Vertex Count: 91 to 5663 vertices
LODs: Yes, Some have billboard LOD
Number of Materials and Material Instances: 108
Number of Textures: 210
Texture Resolutions: 512px to 4096px
Supported Development Platforms:
Windows: Yes
Mac: Not tested yet
Documentation: Not Yet
Important/Additional Notes: -
Video
Trailer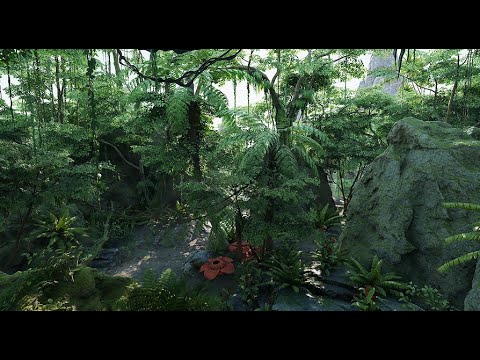 Feature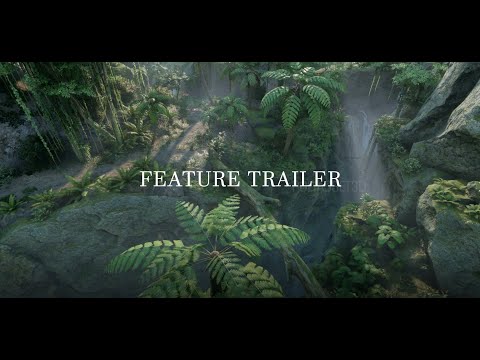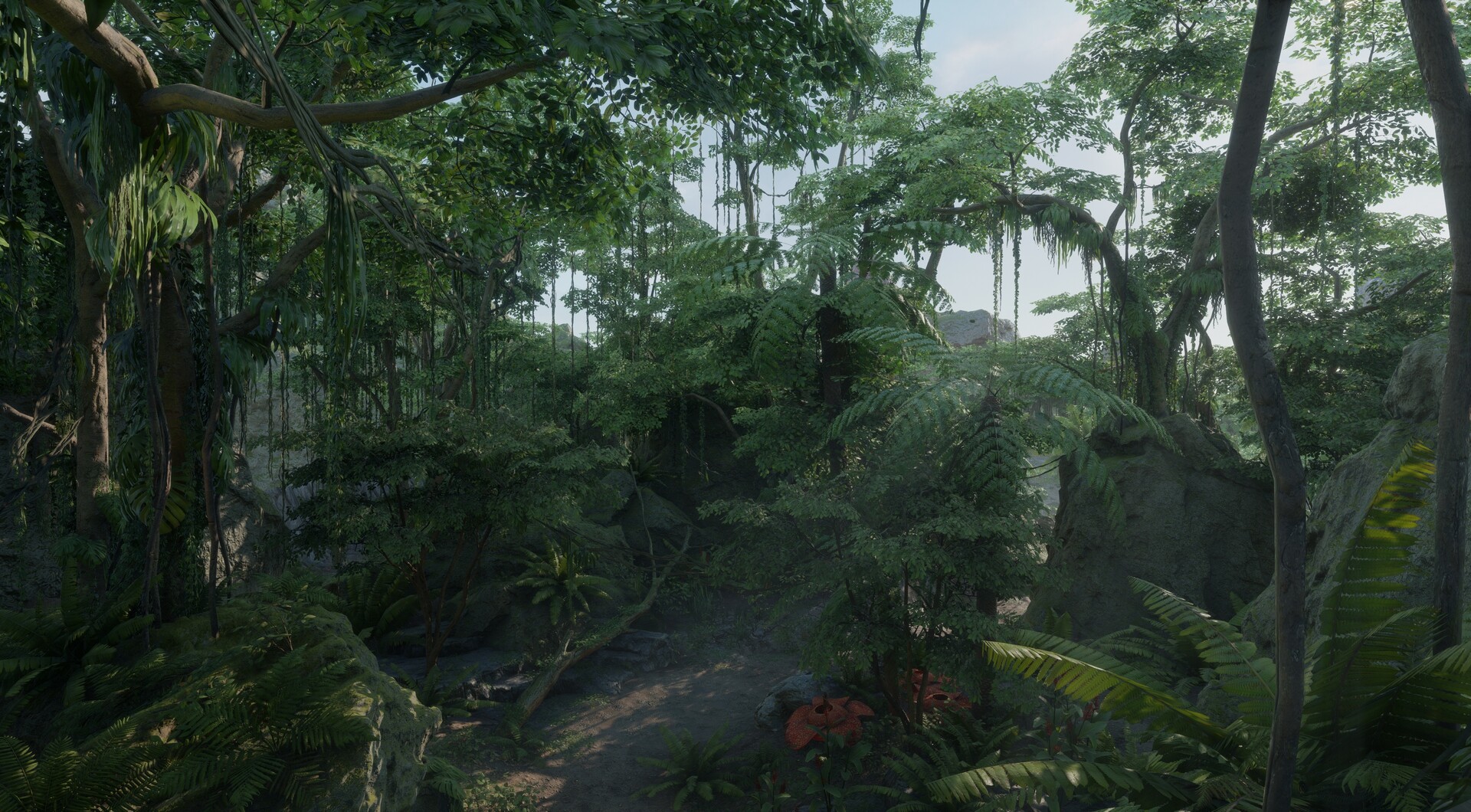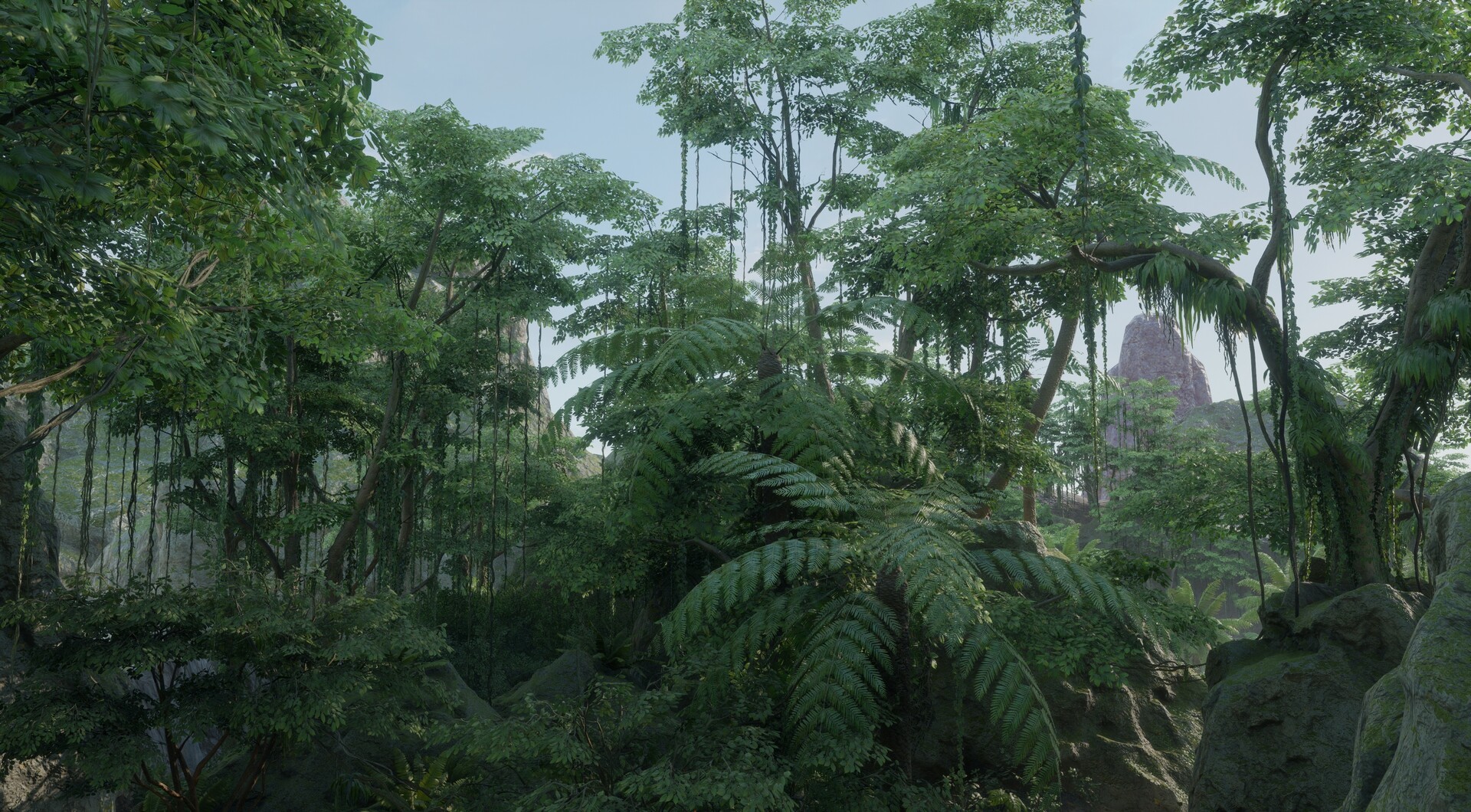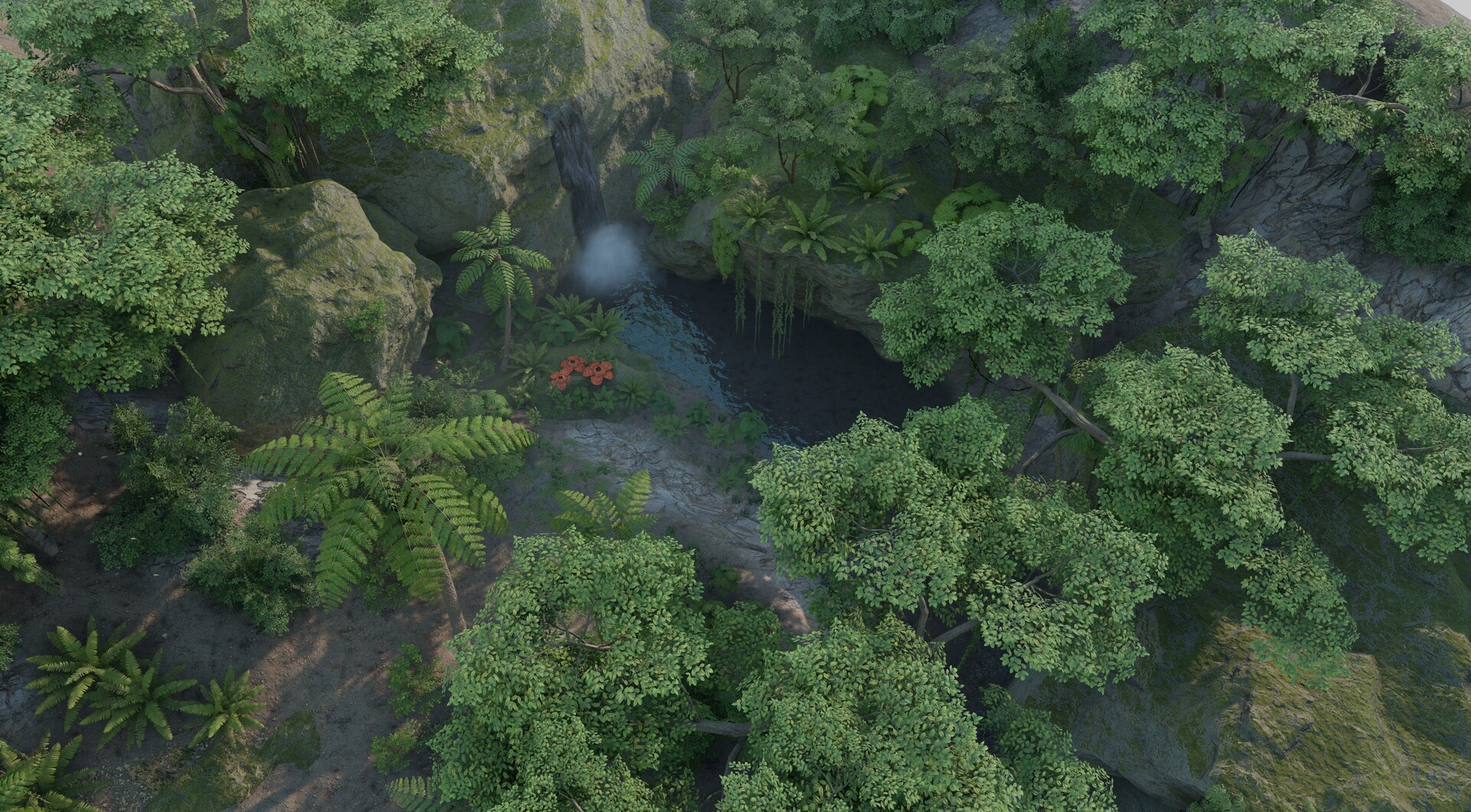 https://cdnb.artstation.com/p/assets/images/images/023/210/989/large/baiquni-abdillah-highresscreenshot00016-result.jpg
https://cdnb.artstation.com/p/assets/images/images/023/210/973/large/baiquni-abdillah-highresscreenshot00017-result.jpg?1578473330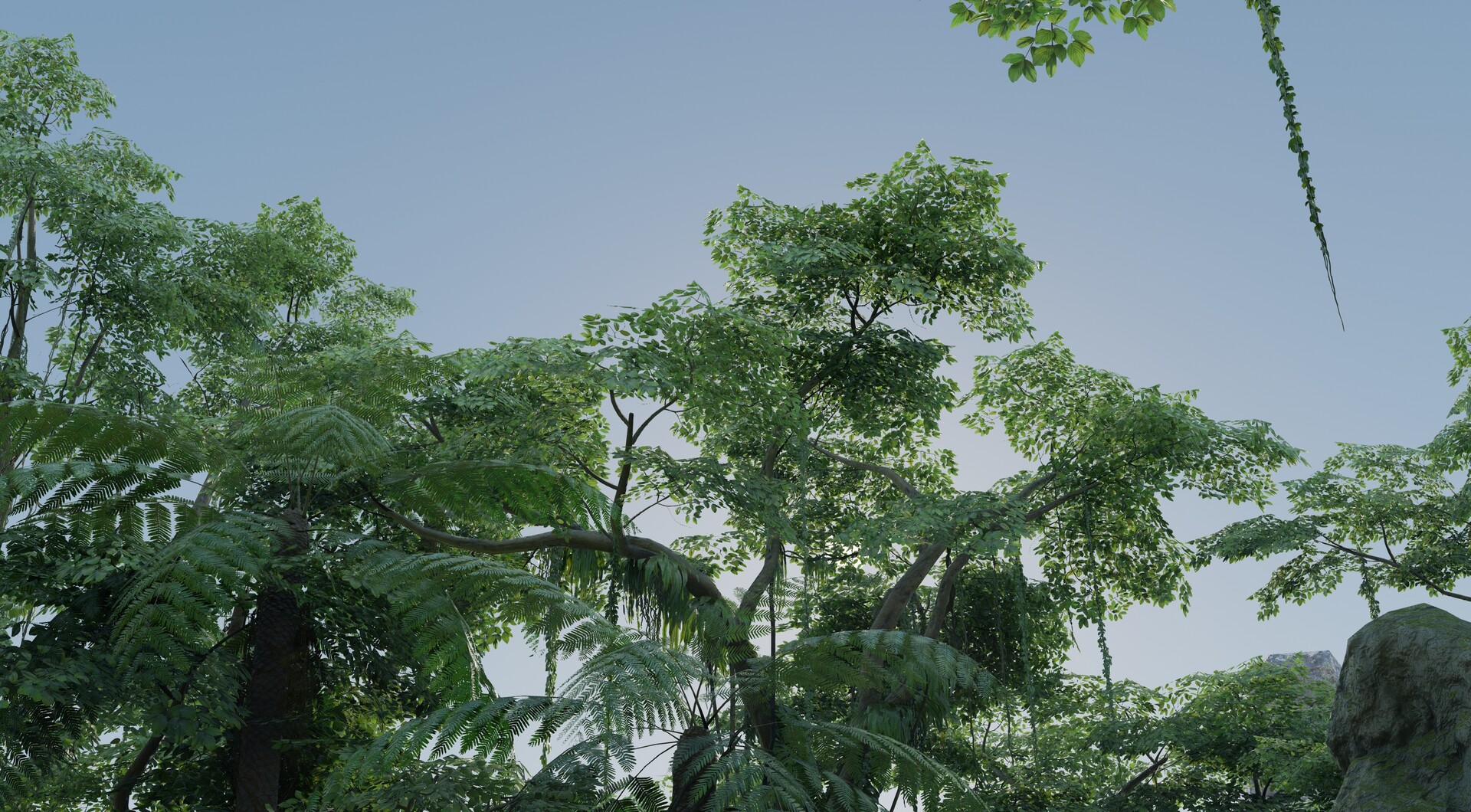 https://cdnb.artstation.com/p/assets/images/images/023/210/983/large/baiquni-abdillah-highresscreenshot00019-result.jpg?1578473337