Blast your favourite tunes on this bad boy!The Tonkristall W206 [construction year: 1956] features no less than 5 different sound buttons and short wave, long wave as well as FM bands!
---
I wanted to see how far I can push a hero asset while using a combination of the midpoly + trim texture workflow and the "Paragon" way of
surfacing, i. e. using only tiling textures and packed RGB masks for things like dirt, wear and tear and paint.
I really like this way of working and will definitely do more things with it, I love the flexibility of going in and trying completely different wood or metal types without having to leave the engine for anything. No baking, no re-exporting textures.
---
Enjoy and feel free to visit the Artstation page for more shots and breakdowns

[https://www.artstation.com/artwork/Pm65O4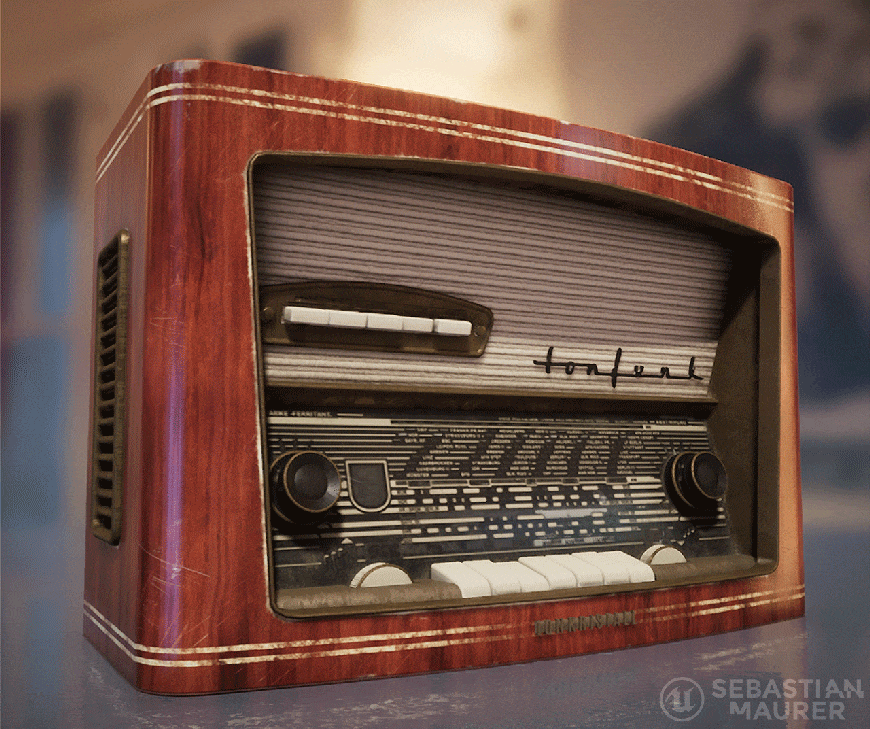 ​​​​​​​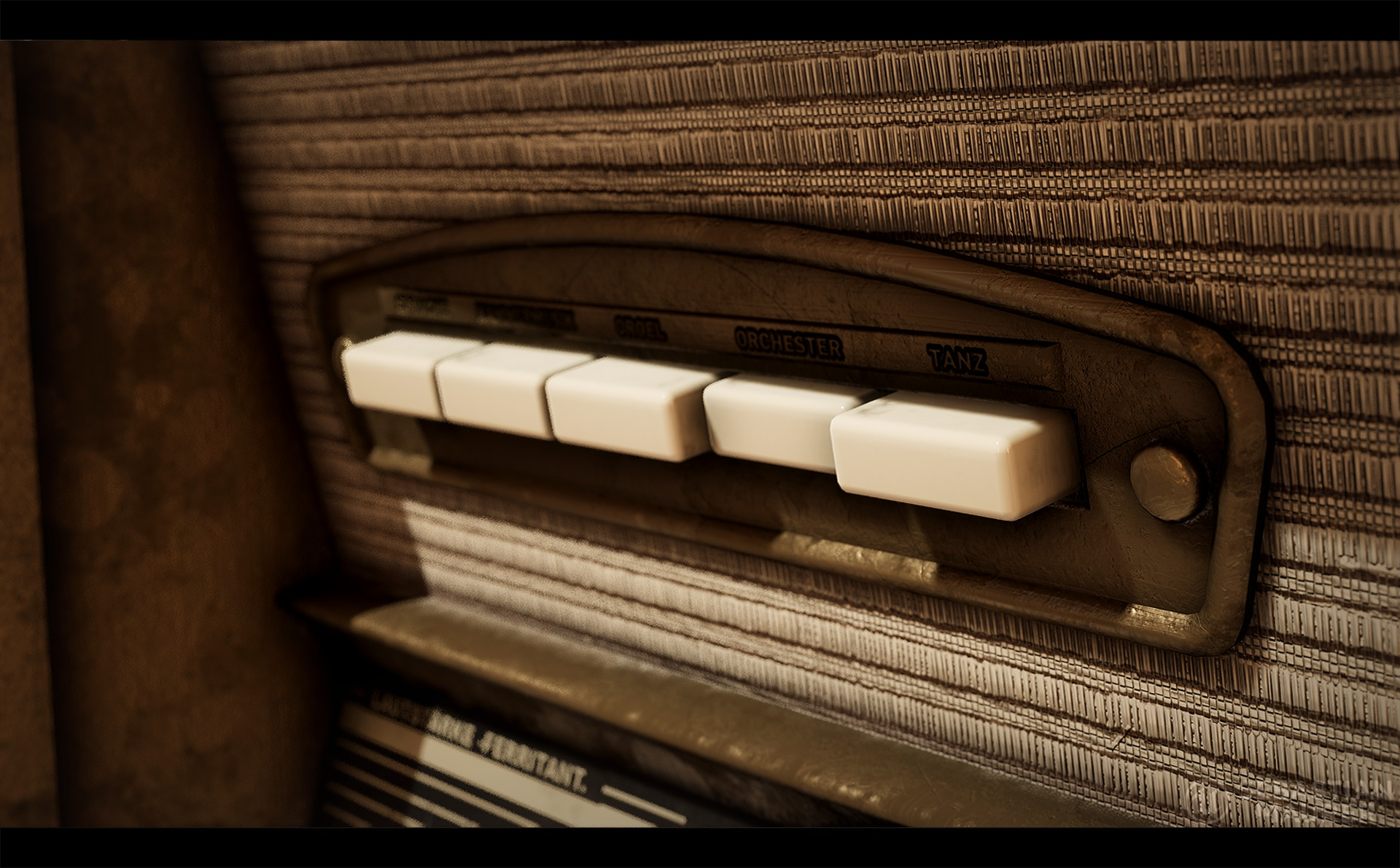 https://cdnb.artstation.com/p/assets/images/images/014/891/055/large/sebastian-maurer-tonfunk-detail-01.jpg?1546114825](https://www.artstation.com/artwork/Pm65O4)