I wonder if somebody figured out a good way for smart texture tiling …
Usually i just do lerp multiple textures, mix in some color variation with masks and do change the tiling while lerping some more. But these results are never really satisfying …
I guess there should be a more easy way, shouldnt there be? Such as procedural, overlapping (e.g. normal-lerp) tiles in random directions.
It would be extremely awesome if somebody would know a good way to actually do this!
And just to explain what spooks my mind, 10 hopefully worthy minutes of pure photoshop art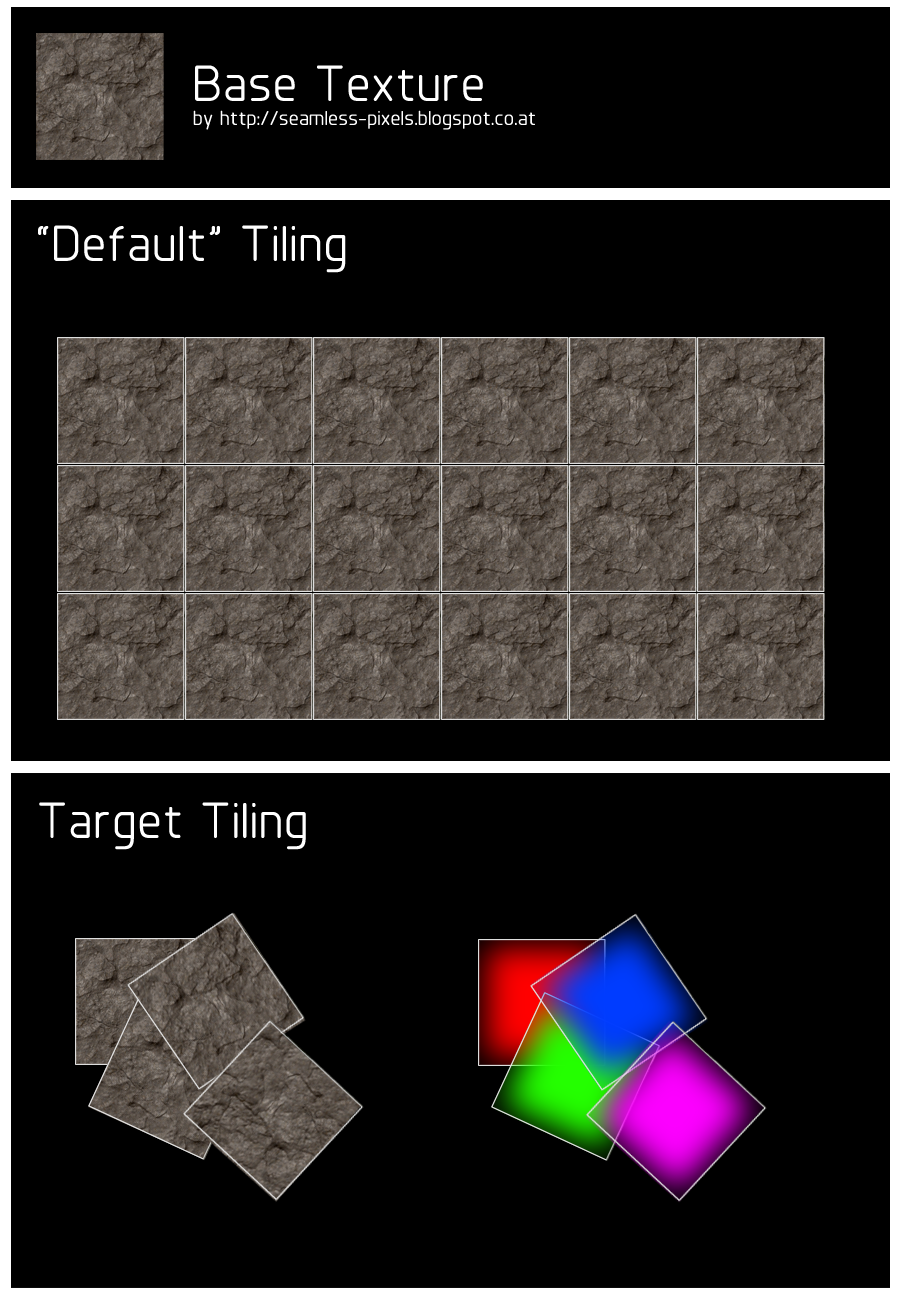 (obviously this example "lerps" overlapping parts not via normals or anything …)