Line of Sight Visualization is a 100% blueprint-powered framework created in Unreal Engine. Built with a primary focus on modularity and ease of use, the system can be easily added to game characters for an accurate representation of their Line of Sight zones.
Marketplace Page: https://www.unrealengine.com/marketp…-visualization
Demo Video: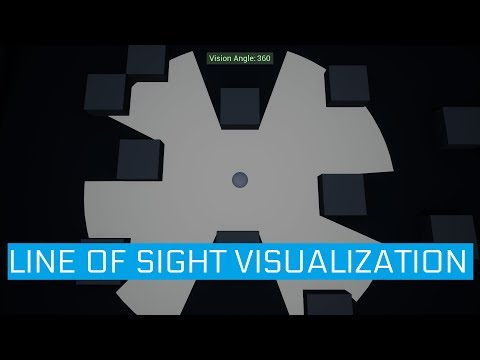 Features:
Edge Detection algorithms help deliver increased performance
Customize & preview the visualization in the editor
Smooth visualization support for non-cuboid shapes
Component driven design ensures a quick & easy integration process
Sample maps showcase examples for both player & AI LoS
Fully commented Blueprints to accelerate the learning process
Number of Blueprints: 7 (including widgets & examples)
Input: Mouse & Keyboard
Network Replicated: No
Supported Development Platforms: Windows
Supported Target Build Platforms: Windows
Documentation: Fully Commented; Examples Included
Current Version: 1.2.3
Preview Screenshots:
If you have any doubts or queries regarding the toolkit, you can always reach out to me personally through the support email.