Great engine with excelent graphics, but alternatives to visual studio for building cpp classes really vould make this engine perfect
Im not sure this is possible. The way I see it, the custom tailored Unreal Build Tool is required to compile UE4 (Projects).
Since UBT is designed to interoperate specifically with VS, I dont think other IDEs like RAD-Studio (C++ builder) would work.
Unfortunately

Visual Studio is a giant slow beast.
But if you have the VS C++ compiler already installed, in 4.18 you can opt to use "VS Code" which is much muuuch smaller application;
I've heard Visual Studio runs more than 60 million lines of code, while VS Code is just bellow 20 thousand lines, it's launch time is super fast: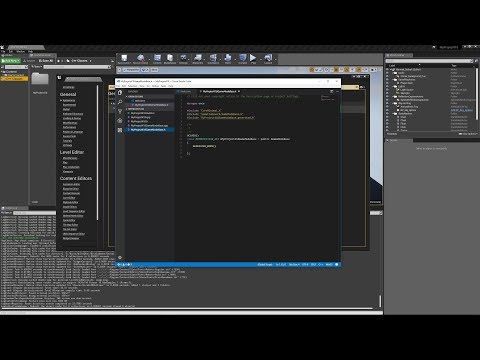 VIsual Studio is dinosaur - the MS guys possibly cannot remove a lot of non-performing codes in it due to backward compatibility. So VS Code is possibly (yes, from my wild-guess only ) the attempt to better IDE from zero, which is impossible with Visual Studio…
VS is a slow beast for sure. Install to an SSD and use a PC with fast RAM speed can improve it's performance dramatically. When you need it's more advanced debugging features, you'll wish you'd installed it then!
VS Code is only meant for Cloud / Web applications IIRC. Also, my go-to plugins like Visual Assist don't work with it either…