UPDATE: SubsystemConfigurator is now available on the Unreal Engine Marketplace! Check it out here: https://www.unrealengine.com/marketp…emconfigurator
Hi Everyone,
I'd like to gauge the interest in one of my latest plugins, SubsystemConfigurator.
Are you tired of updating your DefaultEngine.ini and Target.CS when working with steam?
SubsystemConfigurator offers the solution! It's easy to use, in-editor and makes configuring the steam subsystem a breeze!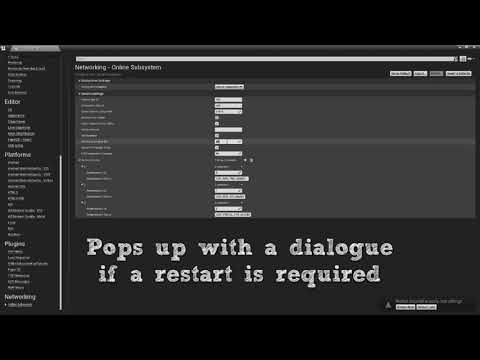 Features:
0-hassle Steam Setup (no need to touch ini files)
Edit Your Achievements
Edit Your Steam App ID
Edit Your Steam Dev App ID
Edit Your Game Server Query Port
Edit Your Relaunch in Steam & Allow P2P Packet Relay Booleans
Edit Your VAC Enabled Boolean
Edit Your Steam Game Version
Edit Your Polling Interval
Edit Your P2PConnection Timeout
Setting/Updating Custom Properties (not shown in video - was added after creating the video)
So my question is, are you interested in this plugin, and if you are, how much would you be prepared to pay for it? And are there any missing features and/or suggestions?
Special Thanks To VictorBurgos for suggesting this idea to me!