This is really awesome!
Keep up the great work!
Hey Everyone,
We have released the trailer for Submerged today! Check it out and let us know what you think.
AJ
Uppercut Games
Looking good fellow aussies! The Space Dust boys and I are looking forward to having a play and meeting you guys at PAX! Great work on your dev blog too, the videos have been really interesting.
Wow, that's amazing! how you did to could change wall size (with climbing system)? this is done through blueprints?
Well done with the trailer. Part of me loves trailers that leaves me curious and asking questions, wanting to really dive in and find out what this visually impressive experience is all about, but for some reason the rational part of me hates.
Anyway, for me (and this is personal opinion, nothing more so don't take offense) at about the 1 minute mark I thought it was a bit "slow", i wanted something exciting to happen but there was nothing, I waited some more and still nothing. It might just be the experience I look for in games is different than what this game is targeting so like I said, don't take offense. With that said, I repeat what I said first, it's a good trailer and has sparked the curious side of me enough for me to ask the questions, who are they, why are they drifting along and what is this strange place they are in. So I guess in that regard you could say the trailer did it's job.
Wish you guys the best of luck and I look forward to seeing where this goes, and being able to experience it and get some answers

Good start on the trailer but deffo needs to be cut short. I make trailers for a living and for fun too, I always make them at least 30 seconds too long first time around!
Very intriguing though, a cool follow up trailer that shows what you do in the game may be a good idea. I can offer advice if you need some assistance.
Well done!
A
Best of luck guys, it has great potential and I hope you manage to make the best out of it =]
Submerged Release Dates!
Hey everyone, exciting news!
Submerged has passed Certification and Testing for XBOX One and PS4 and we now have release dates to share;
PC (Steam) -August 4, 2015 Submerged Steam page
PS4 (US) - August 4, 2015 Submerged Playstation.com Page
PS4 (EU) - August 5, 2015 PS4 Europe announcement
XBOX One - August 7, 2015 XBOX One release Announcement
Submerged Website: Site Link
We also have a new gameplay trailer for the game: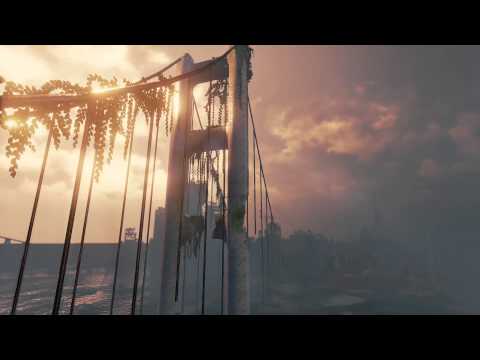 Screenshots

Looks awesome, very rich style - and very atmospheric. All we need is someone to invent the matrix plug, and I'm in!