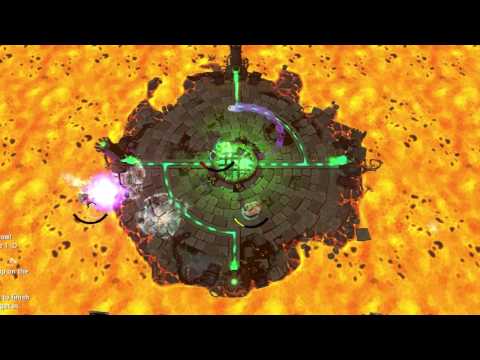 [FONT=Arial Black]What is Spellsworn?
A fast-paced arena-styled game set to be initially released on PC, where masterful Wizards are piled up against one another to let cascades of arcane power engorge the battlefield. Consider it a mixture of sumo-wrestling and wizard duels with controls reminding a lot of MOBA-games and strategy games. The game is heavily inspired by the ever so popular WarCraft 3 custom game mode Warlock. At the end of March 2015 Spellsworn was greenlit on Steam Greenlight and is planned to hit Early-access in Q3 2015, (reserved to change.)
[FONT=Arial Black]Who are the developers?
Frogsong Studios is a startup studio consisting of five members, all situated in the vicinity of Malmö, Sweden. We are working full-time with Spellsworn as the studio's debut title. We have been developing Spellsworn since late april 2014 and will keep on doing so until it's released! Want to know more? Click here!
[FONT=Arial Black]Development
This section will be updated every now and then with our goals achieved and new upcoming ones.
Also, this happend in late March 2015!

](http://steamcommunity.com/sharedfiles/filedetails/?id=385795837)
[FONT=Arial Black]Art

[FONT=Arial Black]Play the game! (Coming soon.)
In the meantime, sign up for our testing sessions!
](https://docs.google.com/forms/d/1aYZnDCRN5bk9GfnpLJZPSlEPmHQHCVSwub83PY8Bkqo/viewform?c=0&w=1)
[FONT=Arial Black]Links
Website:http://www.spellsworn.com/
Developer Website:http://www.frogsong-studios.com/
Facebook:https://www.facebook.com/FrogsongStudios
Twitter: https://twitter.com/FrogsongStudios
YouTube: https://www.youtube.com/channel/UCzIvDyGvG8HJEsWY8ZfxATw
[FONT=Arial Black]Contact
Mail: [EMAIL="contact@frogsong-studios.com"]contact@frogsong-studios.com
.