SPACE ROCK SHOOTER TEMPLATE
Space shooter Template inspired by the arcade game Asteroids.
This project allows you to create an Asteroids style arcade game.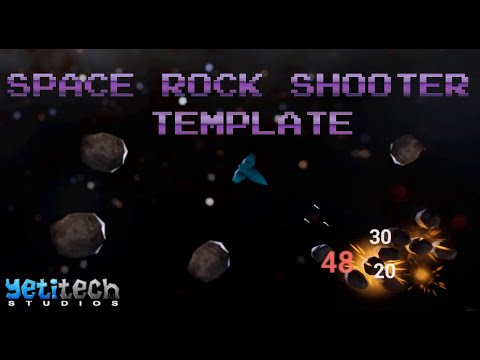 Features:
Classic Asteroids style gameplay.
Screen wrap actors with macro.
Asteroids and spaceship are wrapped within screen space.
Base class for firing modes allows you to create your own firing modes.
Single Shot and Triple Shot.
Asteroids spawn at random locations from all corners of screen.
Critical hits.
Math to determine critical hits on asteroid.
Physics driven spaceship.
Purchase
[Discord
https://forums.unrealengine.com/filedata/fetch?id=1800596](YetiTech Studios)