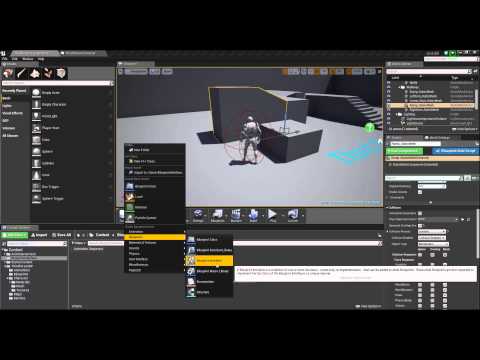 I've been trying to follow this tutorial series on making a wall climbing mechanic. I've gotten stuck, though, because the way he recommends making the vertical "ledge trace" as shown in the video isn't working properly in 4.22
My version of the ledge tracer:

In case it's an error made elsewhere in the blueprint:
As far as I can tell after doing it over a couple times, I've done as the tutorial instructed. However, this is always my end result:
The horizontal test does what it's supposed to, stays in place, and detects the wall. The vertical check ends up behind the character and at an angle. I had to work at it, but I was able to verify that it does behave properly if by some chance you manage to make it collide with the block, but it's obviously not staying in front of the character, so it's not really practical. What did I do wrong or what changed in Blueprint that this no longer works, and what can I do to fix it?