Hi guys!
I am seeking help trying to figure out how to make one mesh stay connected to another mesh on the same BluePrint Actor using a Socket
Now, I have successfully gotten my mesh to connect to the Socket on the other mesh however it will not stay connected. I will explain. I also have attached screen shots. In my scenario, I have created a Blueprint Actor that has a chain and a block above the chain. See image 1 for a picture of this. And I will mention that the chain and block are both Skeletal Meshes.
The block in the picture has a Socket on it that my chain will connect to when I press "T" on my keyboard. See image 2 for my Actor Blueprint. Now this works, when I press T the chain connects to the block however it does not appear to stay connected. It falls immediately to the ground. I made this video to show you what I mean: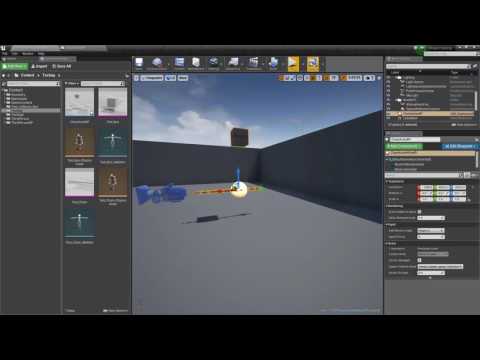 I need the chain to stay attached. Any way to keep it from dropping to the ground?