[This is a long post, so I'm breaking it up into multiple parts]
For the past few months I've been working on my own little game - a hand-drawn 2D game with platforming and puzzles (although I don't want to call it a platformer) - and I've been busy creating the gameplay elements and preparing for a "production gate".
Eventually, my sight turned to adding ropes to the game, and suddenly the weeks flew by trying to figure out how, what, why, and how much of my sanity I was willing to sacrifice to get it working (spoiler: not an insignificant amount…).
There are a number of tutorials out there, but none of them either worked for all the things I wanted, or worked at all for me. There are certainly a lot more questions about the topic than satisfying answers.
After weeks and several failed prototypes, I'm finally happy with where I am at with my rope system, and since I learned so much from this and other Unreal communities, I thought I'd give back and break down how I created the rope system for my game.
The final result can be seen here: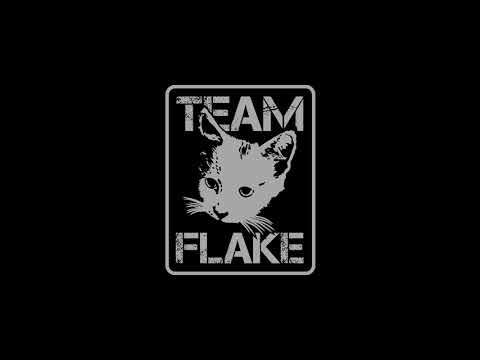 I'm currently adding sound cues and tweaking the values, but you get the idea. I'm by no means an expert (as you can probably tell by me trying to do all this in blueprints) and I'm sure I made plenty of mistakes, but hey, it's working for me… [HR][/HR]
[Goals]
I had a clear idea of the main features I wanted to include:
Modular, scalable and reusable
I don't want to create custom actors for every single rope. I want one actor with all the settings I may want to change and not worry about it
Smooth and natural swing motion anywhere on the rope
I don't want predetermined swing points. I want to grab the rope and be able to swing wherever I'm hanging
Free movement along the rope
I want to be able to smoothly travel up and down the rope, even if the rope is in motion
Non-blocking, but responsive collision
Since I'm working on a 2D game, I don't want the rope to block the character when he walks past, but still have some reaction when the character brushes past
Stable and predictable
By far the hardest part - physics are soooo touchy….
[Early Attempts]
The three main ways to create a rope in Unreal are cable component, skeletal mesh and a combination of physics constraints and collision volumes, each with their own drawbacks.
Cable Component: NOT SUITABLE AT ALL
No built-in collision
Only able to attach to either end
Too "stretchy"
Hard to apply precise swing motion
Climbing or swinging from anywhere along the rope requires tons of runtime calculations
Skeletal Mesh Actor: VERY CLOSE
Fixed size
Bad mesh deformation on greater bone rotations
Lots of calculations required for smooth and predictable climbing
Collision Volumes & Physics Constraints: CLOSE
Increasingly unstable at greater rope lengths
Some important settings not exposed to blueprints
[Components]
Both skeletal mesh and constraint/collision volume had some elements that worked great, and others that I wasn't happy with, so I decided to merge their best parts and bend them to my will - muahahaha:
Skeletal Mesh with Physics Asset for the rope behavior
Spline Mesh for the visible rope (more on that later)
Actor BP to handle the rope logic
BP Interface to communicate between rope and character
I will break down each of those components in detail in future posts.