Release Date First Half of 2017
Genre Adventure/Thriller/Horror
Platform PC/Mac
**Website **Steam Page
Attention All Gamers: The 'Concept Demo' is no longer available to download. We've gotten this far with your help and generous unwavering support. Now we are going to be able to push even further. Naughty Shinobi will forgo the use of Patreon for the duration our contractual obligation and work directly with an excellent Publisher/Investor, Forever Entertainment S.A. Our dreams are finally being realized and we look forward to releasing Shadow Over Isolation sometime in 2017!
Full Press Release: http://naughtyshinobi.com/shadow-over-isolation-receives-publisher/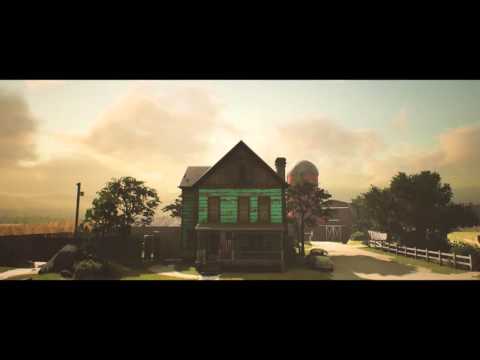 http://naughtyshinobi.com/wp-content/uploads/2016/06/Screenshot_UpdatedLivingRoom-300x169.jpg http://naughtyshinobi.com/wp-content/uploads/2016/06/08_FarmDriveWay-300x169.jpg http://naughtyshinobi.com/wp-content/uploads/2016/06/03_CaveIndian-300x169.jpg http://naughtyshinobi.com/wp-content/uploads/2016/06/Screenshot_Snow-300x169.jpg
http://naughtyshinobi.com/wp-content/uploads/2016/06/Screenshot_RavineFloodedScubaDiving-300x169.jpg http://naughtyshinobi.com/wp-content/uploads/2016/06/05_PathToRavine-300x169.jpg http://naughtyshinobi.com/wp-content/uploads/2016/06/06_GeneratorPuzzle-300x169.jpg http://naughtyshinobi.com/wp-content/uploads/2016/06/Screenshot_Ravine-300x169.jpg
Its 1984 in Kapra County, Georgia. A town known for its prosperous farmland and colorful citizens. Ryan Kappel is asked to return to Road End Estate, a prominent farmstead in Kapra County, to farm sit at the request of his Aunt. It's been 17 years since he visited the relative's estate with his mother and father. Nonetheless, it didn't take long to sense unease in the air. The nostalgic trip down memory lane ends abruptly as he discovers a mysterious chamber that laid dormant in the now abandoned stable in addition to a defunct corporation that had hands in every wrong doing around town and a sinister history that drove the ancient natives to the brink of insanity.
Shadow Over Isolation is an upcoming First-Person Adventure game for PC and Mac. Experience an adventure the gives the player piece of mind without holding your hand. Offering a story-driven Lovecraftian experience without sacrificing gameplay for sake of exposition. Explore the beautifully detailed Road End Farmstead and many locations around Kapra County, all running on Unreal Engine 4. Lush with interactive elements both functional and optional, all to provide a home away from home as we slowly but surely pull the strings back from the fabric of your mind.
We're not looking to create another rendition of Shadow Over Innsmouth, Color Out of Time, At The Mountains of Madness or the typical style established by Call of Cthulhu franchise. We want to create our own style built on the love for the non-traditional gameplay designs of the 90s mixed with aesthetics inspired by Stanley Kubrick (Visual and Sound Design) and HP Lovecraft's sanity shattering mythos and storytelling style. We want to contrast the darkness with color, light and hope to properly expose players to a true sense of virtual insanity instead of the generic endless darkness, monsters, museum tour walking/exposition simulation and monotone atmosphere that "Lovecraftian" games typically offer.
Investigate the mysteries around Kapra County utilizing the Grey Matter mode, a unique take on deductive reasoning. Visually analyze observations and connect the dots to produce suitable outcomes. Alternate paths can be taken to solve various scenarios, offering non-linear problem solving.
Explore a lush and detailed environment, from Road End Farmstead to the Baphomet Corp Excavation Site. Each location is fostered for interactivity, both functional and optional, each to make the world dynamic enough to make the player feel at home.
Interactive Inventory Items open up a new level of detail for inventory management. Zoom in and analyze collected items to uncover useful clues or piece together Revolver parts so you can defend yourself against vicious cultists with only 6 bullets.
6+ hours of Main Story gameplay in addition to side stories that build upon the world's mythos, urban legends and characters arcs, including the Fairy Tree Murders case file, Disappearance of Senator Rosenberg, the Blackout of 1979 and much more.
http://naughtyshinobi.com/wp-content/uploads/2015/11/Logo-300x106.png
Developer Website | Facebook| Twitter| Instagram| Vimeo
http://naughtyshinobi.com/wp-content/uploads/2015/11/ourstudio.png
Naughty Shinobi is an Indie Game Studio operating out of Los Angeles County, formed with a unified goal in mind that is shared by all the members of the development team, to create and share unique interactive gaming experiences that aren't limited by typical conventions. Our goal is to expose our player base to a wide variety of content that stretches the imagination and isn't afraid to embrace mature, adult storytelling.
We believe that gamers are ready for a deeper, more involved experience. For us, gaming is all about the emotional roller coaster that the best games take you through.
Our development team is a diverse group of talented designers, artists, composers and production editors with more than 50 combined years of industry experience, all of whom take pride in listening to community feedback and striving to meet the needs of the modern gamer.
The Naughty Shinobi library of games will span across multiple genres, from story-driven episodic content to pick up and play titles. Whatever title you select, we can promise that it will be produced with the drive of one of the most dedicated independent development studios in business today. That is our guarantee.
http://naughtyshinobi.com/wp-content/uploads/2015/11/OurTeam.png
Full team bio at http://naughtyshinobi.com/about/
Stuart Bradley Newsom - Owner/Writer/Artist
Stuart is a hobbyist game developer with freelance experience as graphic designer, environmental design, special effects supervisor for film, and much more in addition to 3+ years straight marketing. Before his career began, he also shared a love for game design through modding ever since he learned to hack Wolfenstein 3d in DOS at the age of 6. Selfishly making mods and games for himself since then out of the enjoyment of creating new stories and worlds, even if they never see the light of day on the internet.
Adrian Alanis – Environmental Modeling
Adrian has a background in 3D environment and character modeling as well as lighting, digital painting, textures and digital photography. His experience include freelance work with Mr. Game Entertainment and Containment Field Studio, both of which exercised his skills in 3D modeling. As a classmate of the venerable Mr. Naughty, he contributed great effort into the teams' game jam projects.
**Rick Walters – Environmental Modeling **
Rick has a background in 3D environment and character modeling with a passion for storytelling in games. His inspirations include the puzzle solving and narrative of Resident Evil 2, Lunar and Final Fantasy. These taught him the power of the compelling experience of being drawn into digital worlds. His desire to break new ground was demonstrated in his participation in the global game jams in college. He's currently working as a writer and producer for the improve/skit comedy group, The Mobscene.
**Lionel Wilder – Music/Sound **
Mr. Wilder has been making music since he was 10 years old, becoming an autodidact pianist and going on to do orchestrations and studying audio engineering in college. In his journey, he came to realize his passion for music was from the power of sound itself and the endless possibilities digital platforms give its artists. His experience with the Mod Database was instrumental in his growth in sound design. He's an independent recording artist at the company he founded, "My Own Entertainment", specializing in music production and songwriting.
Thoughts from lead developer, Stuart Bradley Newsom: With Shadow Over Isolation, I wanted to bring back the love I had for Adventure Games from the better part of the 90s. Where the underlying game design was overlaid varying gameplay mechanics that broke up monotonous gameplay with unique experiences and semi-non-linear exploration. We are striving to rid our product of mechanical game design in favor of providing an organic experience where the player can use logic to solve the problems laid before them as they do in real-life. The strongest story driven adventures games I've played lately fell for the "walking simulator" fate. I wanted to avoid that, supplementing inactivity with a fully realized environment filled with interactive objects, puzzles and optional paths/locations that build onto the story without paragraphs of text and dialog. Through blood, sweat and instant ramen dinners, I know we can produce a game worthy of memory, all with the help from you.
Quick-Links to Relavent Posts in this Thread:
Steam Page Launch and New Screenshots - June 16th, 2016
Shadow Over Isolation Finds Publisher - March 30th, 2016
Concept Demo release date & Hands On Preview Article - February 26th, 2016
Preview of the machine that laid in the Stable - January 22nd, 2016
Oh, It's Christmas Behind the Scenes Video - December 26th, 2015
Oh, It's Christmas Seasonal Adventure Game Release - December 26th, 2015
Preview of Main Character, Ryan Kappel (+ Video) - December 21st, 2015
Article from Kickstart Ventures - December 17th, 2015
GX3 Event Trailer and Article - December 12th, 2015
Thanksgiving Promo Behind the Scenes + Video - November 26th, 2015
Press Release: First Publicly Playable Demo at GX3 - November 23rd, 2015
New Weather System - October 31st, 2015
Photogrammetry Fun! - August 22nd, 2015