http://i0.wp.com/www.shadowheroes.com/wp-content/uploads/2016/05/SteamEarlyAccess.jpg?resize=776%2C310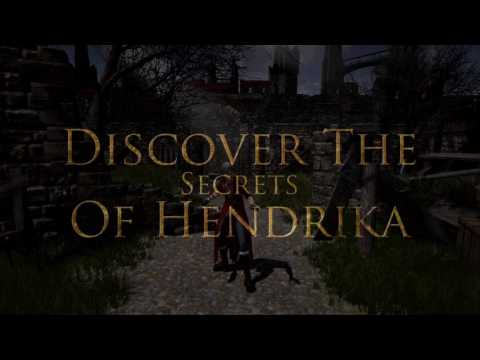 What Is Shadow Heroes?
Shadow Heroes is a game where players from around the world compete in epic battles with hundreds of units using weapons, magic and tactics. Yours is the role of commander, responsible for preparing your troops and leading them to war in order to eliminate the enemy commander.
Is this a RTS Game?
The answer is yes - and no. Shadow Heroes focuses on the tactics instead of the logistics of warfare. You chose what units to send into battle and how many. There is no micromanagement of non-combat units, no building structures and no researching as the battle rages on. You are down on the battlefield to win a victory, not to build a civilization. You don't have to order every one of your troops: they are smart and they know your objective. Instead, worry about preparing reinforcements and gauging what will take down your enemies forces.
**Gameplay. **
In Shadow Heroes, you gain income every second. Based on what units you have purchased. Every unit purchase increases the income you gain. Waves of units spawn at set intervals (usually 15 seconds) and every unit you have purchased then marches toward their objective stopping to attack enemies in their path.
Purchases persist across spawn so if you purchase a unit on the first wave it will spawn for every wave after that as well. This leads to larger and larger armies as the game moves forward. Each type of unit has unique abilities and roles in the game and the composition you choose will greatly determine the outcome of the battle.
Equipment
In addition to what units you are purchase, you can collect items that are dropped in combat and equip your units with them. Each unit in an army has up to 5 equipment slots that can hold different types of equipment. Each kind of equipment will come as either a passive or active type. Passive Equipment creates provides a constant minor boost to your unit's stats. Active equipment requires you to order your troops to activate the equipment and provides short boosts to stats but is typically more potent than passive equipment. This system lets you control what level of micromanagement you are comfortable with and still be competitive.
Equipment can also be combined together in order to be upgraded. If you find yourself accumulating a lot of items, start combining them together to create more potent items and use them instead.
Development
Steam Page: http://store.steampowered.com/app/398670
Official website: http://www.shadowheroes.com/
Twitter: https://twitter.com/alliedgames
Facebook: https://www.facebook.com/AlliedGamesInc
Status: Early Access Alpha
Engine: Unreal Engine 4
Platforms: PC
Release date: 20 May, 2016
Images
Paladin Character Design

Interface Design

Attack Animations