Sky City Project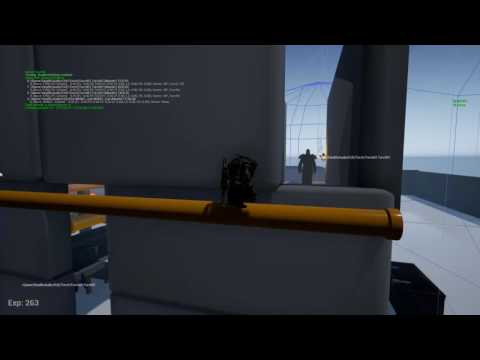 Working on prototype… Demo pure gameplay.
I'am experienced programmer unity3d/ue4 c++/c#, networking, VR, AR, gameplay mechanic, ai, plugins, sdk extends, etc all aspects of the game in one person.
Last 2-3 years working with Ue4 very close. And seeking now partner for new ambitious project game genre of Stealth.
It's game like a Thief1-4, Deus Ex.
Game allow the player to choose between a stealthy approach or directly attacking antagonists, perhaps rewarding the player for greater levels of stealth.
I have demo version with some funcs not already ofcoz but good for start and i need good Animator.
Team one man.
Talent Required:
Intermediate skill of Animation.
3D modeling
Fluent English
If u have Level Design exp its will be great
Update info about project. 7.20.2016
Sky City Project
3 Factions struggle for control of the big SkyCity which keep magic secrets ancient capital by dark elfes.
LSV - visibility model consist of calculating light, sound, vision via Gameplay in the realtime.
Light - All light sources and shadows accamulated and calculate aprox temperature.
Sound - All actors producing sounds which calculated and have reactions around.
Vision - All NPC have visions and Sensers affect by light and sounds and will get result of player Visibility.
Later i will be update and publish some demos and references if this needs, sorry for my bad english.