Hello fellow devs, I'm here once again to ask for your support
I'm trying to develop a save system where i save player position, the player keys, the player coins, player rotation, coins in scene, keys in scene, enemies in scene and all the positions of the coins, keys and enemies.
What i do is simply using the save system in unreal editor to save it to a gameslot and then load it form that same game slot. The problem is that it seems to save to the slot and load from the slot, but it doesn't actually "load". Here's what i mean: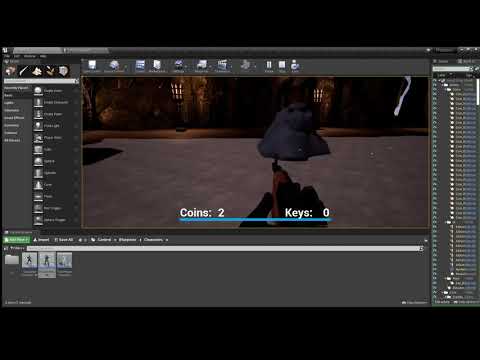 Here is the log that says what is saved,
And this is the log that says what is loaded,
(this logs are not from the same scene as the video, in this one there're just enemies)
But as is seen in the video the coins doesn't appear on the HUD, the player doesn't stay in the same position as saved and the coins and keys aren't preserved.
Why is this happening? I don't really find no answer to this question anywhere in the internet, maybe because it's quite an specific problem.
Could the position be conditioned by the player start component? That could do for the position, but what about the many other things?