Hello,
I'm trying to rotate a flag, which is slightly tilted down, I want the flag to rotate according to a wind vector. But when I do this it removes the flag's own slight tilt which is 15 degrees down.
How can I rotate the flag to the direction of the wind, but still also keep it's slight tilt?
This is how it should be with the tilt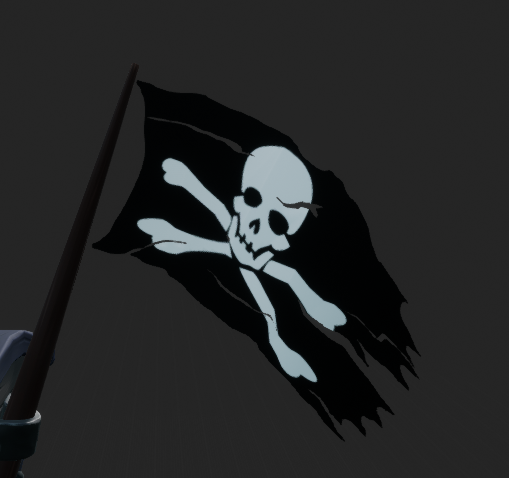 This is what happens when i rotate the flag to the wind vector, tilt is gone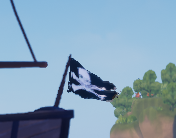 The problem is basically that i somehow need to convert the worl rotation to a local rotation.
this is what I have right now: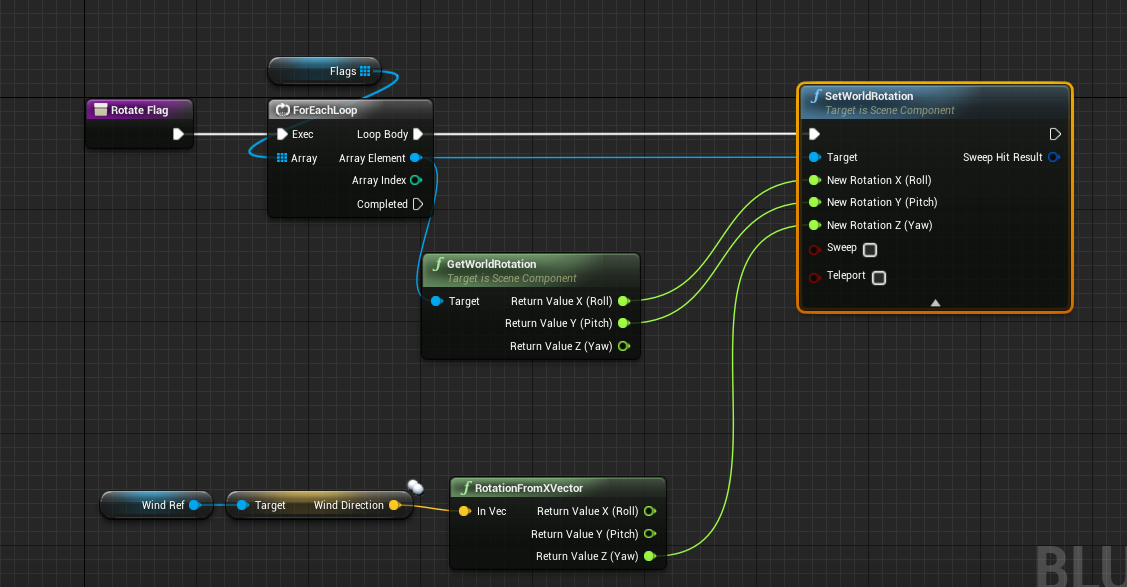 This rotates the flag to the direction of the wind, but it doesn't revolve around it's tilted axis, instead it revolves around a zero axis