Hello everyone,
This is a small single player game built in Unreal and I wanted to share it.
It's a simple time limited, high-score based game where the goal is to guide a herd of cows to their barn while defending them from alien abductors. It was inspired by and makes use of the cool sample content kindly provided by Epic.
This is my first game, built over a period of 5 weeks. It was a great learning experience and I had a lot of fun making it. I would love to hear any feedback from you guys.
Thanks and have fun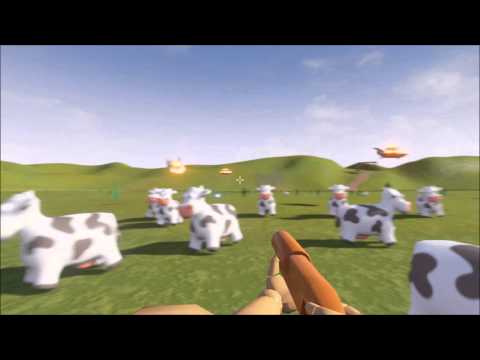 Roswell Range v1.0 (Win64)
Roswell Range v1.0 (Win32)
Possible installation issues
Missing XAPOFX1_5.dll - install the latest DirectX runtime from here - http://www.microsoft.com/en-us/download/details.aspx?id=35