Hi,
I'm trying to retarget animations from one of Kubold's packs to my own character.
Most bones look ok. Some don't, making everything unusable. Example (it's the same animation frame):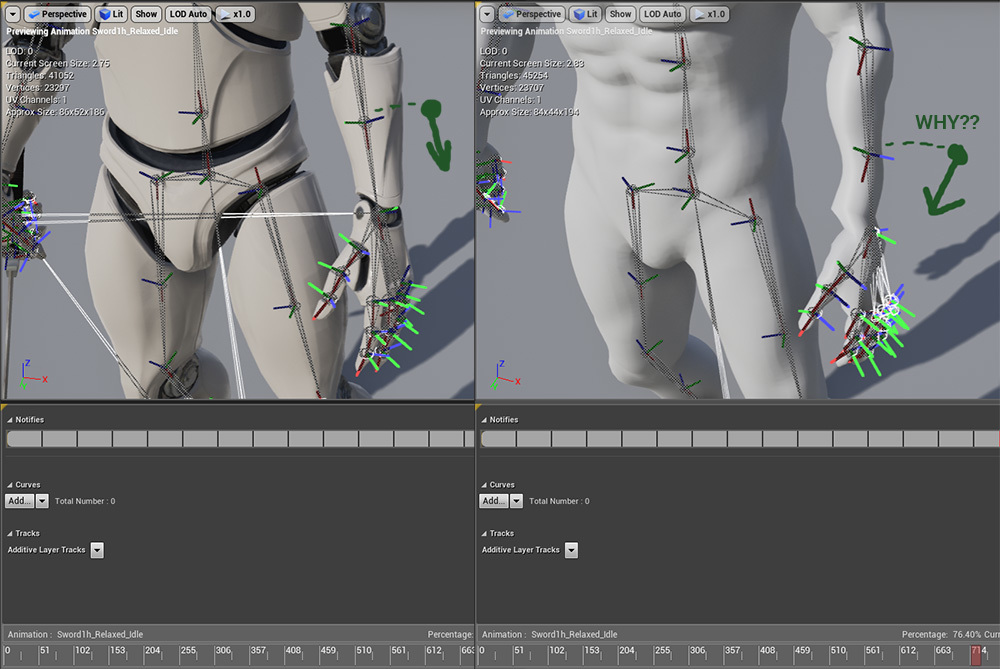 I'm not extremely familiar with the entire pipeline, so here's what I do, just in case:
Import character with default options
Select humanoid rig, making sure all bones correspond
Change the bind pose to correspond more or less with the mannequin's. It's not an exact match (no tools available in the editor to achieve an exact match), but visually it's similar.
Retarget animation with default options
Any help?