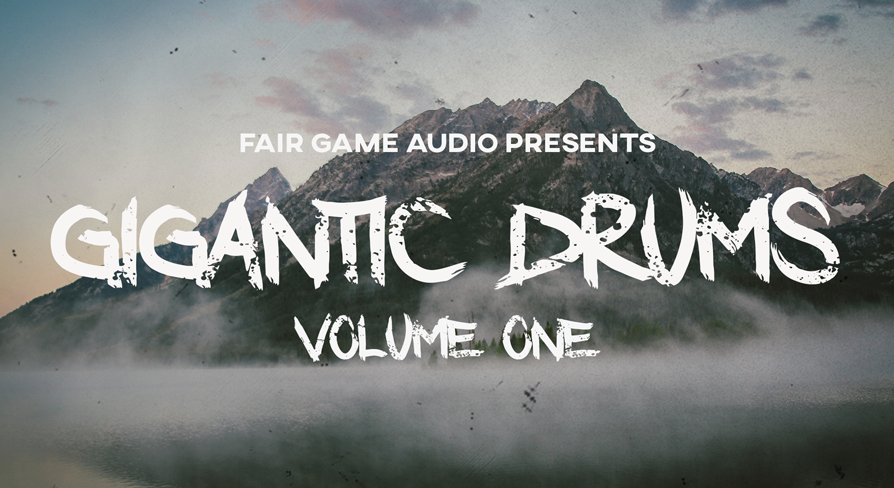 Hey Unreal Engine Community!
I'm an electronic music producer and sound designer called FAIR GAME. I've been a fan of Unreal Tournament and the Unreal Engine for years, so I'm extremely excited that I am able to now contribute to this awesome world!
Gigantic Drums: Volume 1 is my first offering to the unreal marketplace and I am working on more audio packs for you easily inject into your projects.
Here is an audio preview of the pack: Gigantic Drums: Volume 1 [Preview] by FAIR GAME | Free Listening on SoundCloud
Here is the marketplace link for the pack: https://www.unrealengine.com/marketplace/gigantic-drums-volume
And here are three of the loops for free to use and test: http://bit.ly/GD1DEMO
Full details regarding Gigantic Drums: Volume 1
25 electronic, industrial, tribal and orchestral style drum loops meticulously created to be hard-hitting and powerful. They are perfect for fast paced action games or epic story lines. The sounds and rhythms used were inspired by action, war and suspense movie soundtracks, as well as the more industrial side of electronic music and tribal percussion. Each drum loop cuts straight to the point and creates a strong atmosphere. Each track also seamlessly loops and is labeled by tempo and style, making them easy to manipulate and mould.
Technical Details
Number of audio files: 25
Sample rate / Bit rate: 44.1 kHz, 16bit Stereo WAV files
Intended Platforms: All
Each track seamlessly loops and is labeled by tempo and style.
Contents:
GD01_Bounce_01_170bpm .wav
GD01_Bounce_02_70bpm .wav
GD01_BreakTheBeat_01_130bpm .wav
GD01_BreakTheBeat_02_170bpm .wav
GD01_BreakTheBeat_03_170bpm .wav
GD01_BreakTheBeat_04_90bpm .wav
GD01_DarkWarehouse_105bpm .wav
GD01_DerpStep_01_140bpm .wav
GD01_DerpStep_02_140bpm .wav
GD01_HeavyHitter_130bpm .wav
GD01_IndustrialWar_01_140bpm .wav
GD01_IndustrialWar_02_140bpm .wav
GD01_IndustrialWar_03_120bpm .wav
GD01_IndustrialWar_04_80bpm .wav
GD01_IndustrialWar_05_80bpm .wav
GD01_IndustrialWar_06_100bpm .wav
GD01_RockWithMe_125bpm .wav
GD01_SideToSide_100bpm .wav
GD01_TaikoRhythm_01_120bpm .wav
GD01_TaikoRhythm_02_90bpm .wav
GD01_Thump_100bpm .wav
GD01_TribalDance_01_100bpm .wav
GD01_TribalDance_02_90bpm .wav
GD01_TribalDance_03_90bpm .wav
GD01_TribalDance_04_90bpm .wav
Let me know what you think of the pack and if there are audio packs that you would like to see from me on the marketplace