The Quest Editor Plugin just got released: https://www.unrealengine.com/marketp…cebc14d4a1b178
Showcase video for the system: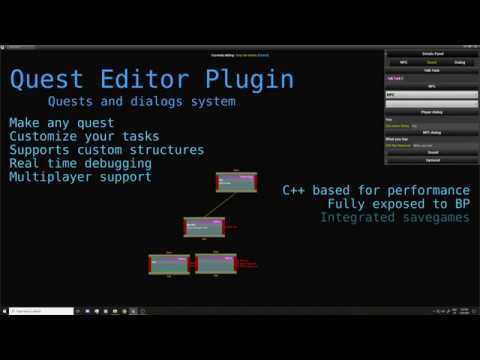 There are other previous videos that I made that you can check out on my youtube channel.
If you have any questions please feel free to ask. I made a discord channel too if you want to join.