I made an actor that places a mesh in a tiled structure around the view. It spawns a given number of instances that it then moves so that player is always in center.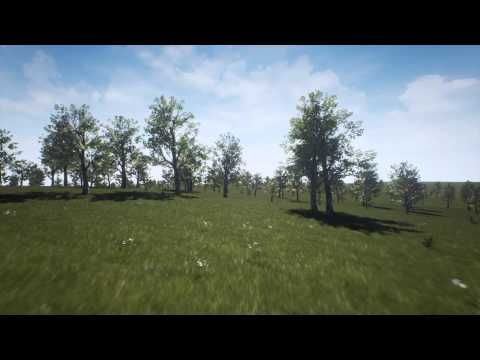 Source code: https://gist.github.com/hallatore/f30cab601c416acb70a2
PS: I did this mostly to learn a bit of c++ and to test out UE4, so there might be some bugs in the code.