Hey
So i am working on a low poly style game for which i need a castle. I'm making the assets in Asset Forge (I'm artistically inept) but no matter how i export it OR import it, it seems to break every time…in a different way… I've attached some pictures to explain this a bit more.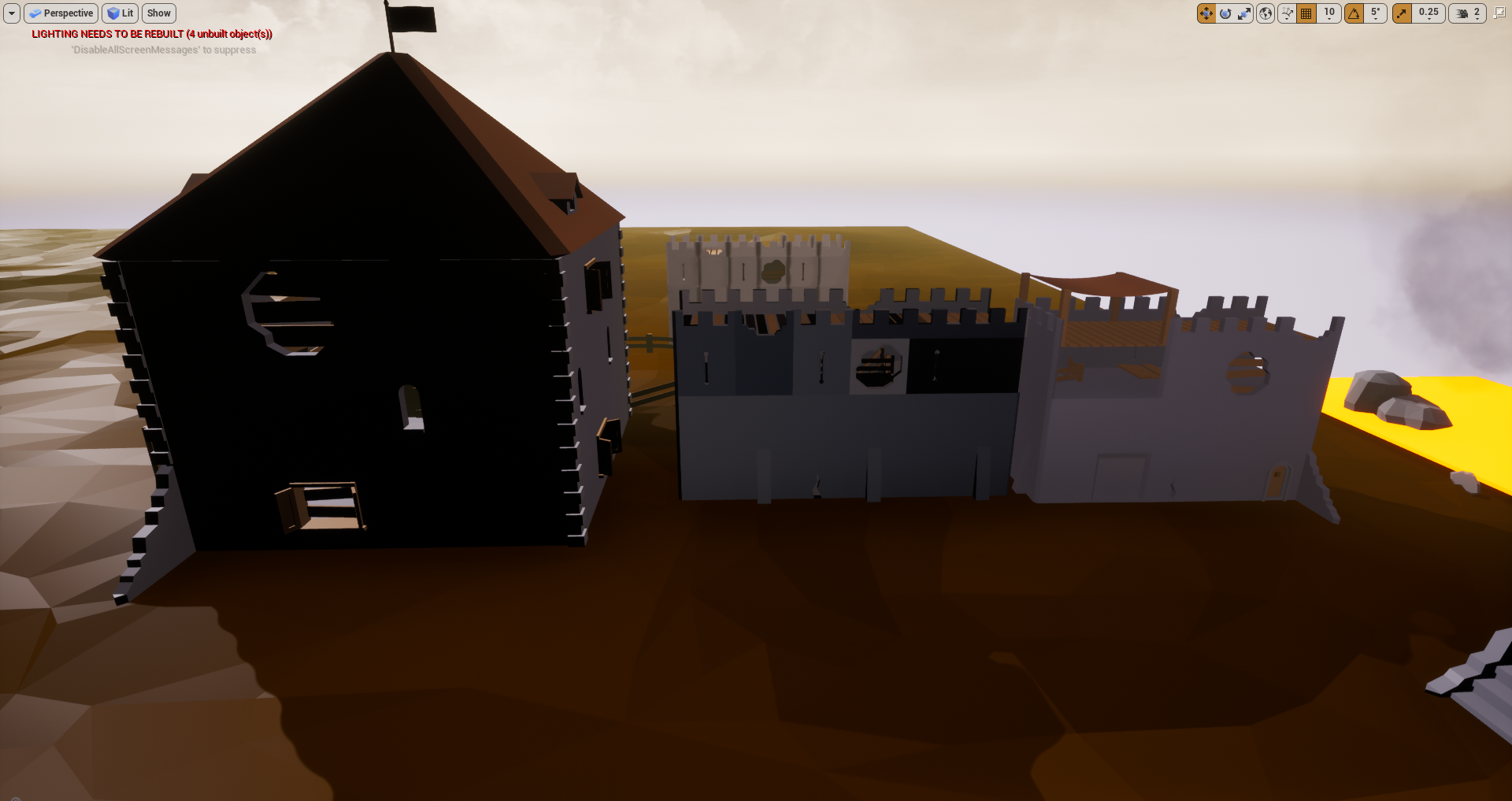 So here are 3 different models. All from asset forge. All made on the same day in the same hour(ish). All 3 were exported and imported with the same settings minutes from each other. Yet as you can see, each model has a different error on the UVs. The house has a 100% black side. the other 3 are fine. The middle wall has…that. Its meant to be a solid color wall. The wall on the right is perfectly lit…By that i mean it has no shadows whatsoever. Is there a program that allows me to generate UVs from a finished model and import those into UE4?
I've tried multiple export and import settings and messed around with light map resolutions but nothing worked. Anyone pleas help? Google just told me to generate UVs and increase the light map resolution…
PS.: No. All of the above issues are not from the angle of the light. These artifacts show up REGARDLESS of lighting.
Cheers
Dominik