Hi, please help me with this problem:
I have three type of AI's. Each one is controlled by AI-controller. On Begin Play each AI runs it's unic Behavior Tree: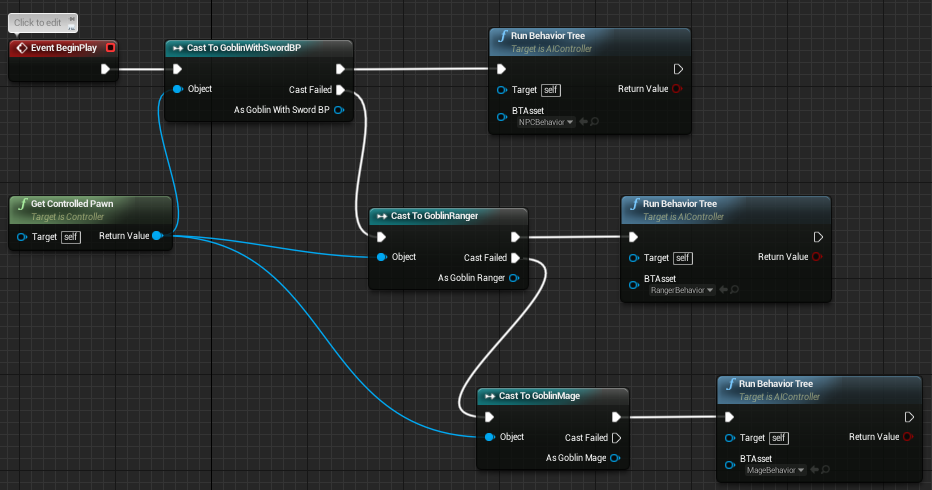 Everything works fine until there is more than 50 AI's on the map. In this case, 51-st, 52-nd AI's are just do nothing and their Behavior Tree won't start. I can replicate this problem with 50 AI's of different types and 50 AI's of just one type. Also, amount of working AI's sometimes differs. For example, one time i've got 53 working AI's. But 50 AI's are always stable.
Could you please help me to solve this problem?