Hey guys
I've hit a wall with Blueprints that make me realize how not intuitive this scripting language can be some times.
I want to make a basic attack for my archer sprite, and the animation is there.
But I need to fire the arrow from my archer on Frame 4 of my 6 frame long animation. To avoid collision issues I should spawn this actor (A Blueprint called Arrow) some pixels away from the origin so that it won't collide with the archer and never spawn as it's destroyed on impact with an object.
In normal code I would most likely just have made a while loop that checks whether the notebook's flipbook was at the desired frame, and when it was spawn the actor with the right rotation (as you can look left and right), and enough pixels away from the character, as well as adding forward momentum in that direction. But translating that to Blueprint have proven tedious and incomprehensible. While loops are just not very intuitive in Blueprints.
This is how I Start it:

The bIsFiring boolean is used to prevent the player from moving while firing which seems to work fine.
But with this, the firing animation doesn't even trigger but just makes the character freeze for a split second and continuing the idle animation.
The animation that should play: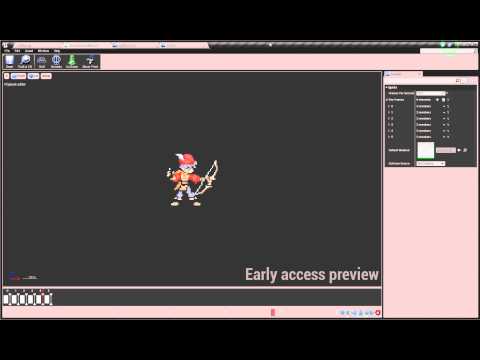 So I am sort of stuck, any help?