Hi all,
I'm a Composer based in London, UK who specialises in high intensity Action, Sci-Fi and Horror music for games. I work with both orchestral and modern, contemporary sounds (Synths, Guitars, EDM elements) and blend these techniques where appropriate.
Previous credits include the indie horror game 'Welcome To Hanwell' (PC & PS4) for which I composed an almost 2 hour score and the soundtrack for Gamementary's 'Divinity: Original Sin' Documentary, telling the story of Larian Studios and their successful RPG franchise. Both featured in my Showreel below:
More recently I've been diving into more in-depth Interactive Music techniques and using Wwise for implementation. Here's an Action/Sci-Fi Shooter track I composed showcasing Vertical Layering musical interactivity and a Destiny 2 redesign example: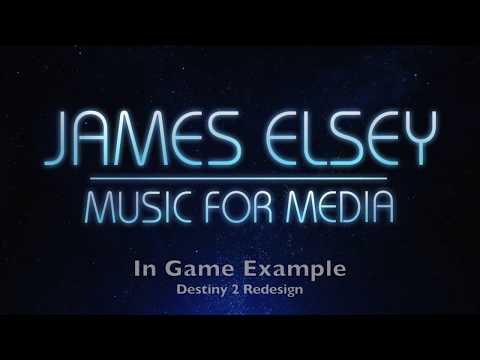 Full Bio, Credits and Music examples are available on my website: http://www.jameselseymusic.com
Please do get in touch via DM or the Contact form on my website if you think I could be a good fit for your project.
Many thanks,
James
[ATTACH=JSON]{"data-align":"none","data-linktype":"1","data-linkurl":"www.jameselseymusic.com","data-size":"medium","data-tempid":"temp_159271_1552149459851_659"}[/ATTACH]