I am now available for short or long term freelance opportunities. I pride myself on my 100% transparency when it comes to rates and time put into the work required. If the project is right I am willing to work for portfolio rights however my priority is on gaining myself paid contracts. Rates are job dependent.
Please feel free to contact me through private message here or you can find contact information at my website below.
Skillset(s): Animation
3+ years fulltime freelance
Max and Maya
Bipedal and creature animation
Retargetting of prior animation
Rigging:
Sound knowledge of the ART tools and integration
Creation of rigs within Maya using "Rapid Rig" plug in, allows for a very wide assortment of creatures, humans and anything in-between
Portfolio:
EDIT: New DemoReel!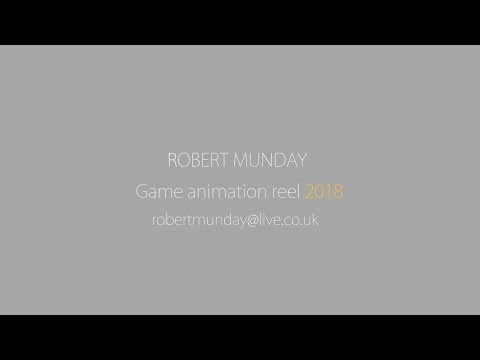 Contact:
Direct message
Skype: robertmunday@live.co.uk
Discord: ChewyButton#2151
Additional Information:
Available long or short term
Happy to work through the night to cater to client timezones (with the help of sugar)
Available for video calls if required
Feedback:
I am always open for comments and feedback, good or bad. Transparency is key and I am always looking to improve.