Hi Everyone,
The object array blueprint works by adding the static meshes or blueprints you want then arraying the objects out in the XYZ directions. It has 31 features that then allow you to modify the basic array to make it unique and random.
For example a very simple one would be to add a traffic cone static mesh and stretch out the array in the X direction. Set the offset to 100 units with a range offset of 10 in the X & Y. Then enable the random Z axis rotation. This will place the traffic cones at 1m offsets but with a ±10cm range and the rotations on the Z axis would be random making the traffic cones look like they were placed there rather that everything being perfectly square. To improve this even further you could use a spline type array with snap to ground, snap align to surface to make it sit on uneven ground and simulate physics so it can be interacted with during game play.
List of Features:
Runtime support so you can modify the features during runtime
Array objects in the XYZ coordinates
Add Static Meshes or Blueprints to spawn
Object Array Types:

End Point Set
Manually Set
Spaced Evenly
End Point Direct Distance
Spline Aligned

Master, Rotation & Scale Seed numbers
Random Master Seed
Unique Object Only - Spawns only one of each object type
Offset Range - ± offset range
Set Rotations
Random Rotation in each axis
Rotation Range - ± rotation range
Keep Objects Flat - Keeps the spawned object laying flat
Align vertically - Keeps the object vertically aligned
Rotation List - Only rotates the objects using the rotations set in this list
Random Rotation Seed
Set Scale
Scale Range - ± scale range
Uniform scaling
Scale List - Only scales the objects using the scales set in this list
Random Scale Seed
Snap to Ground - Snaps the object to the next collision plane
Snap Align to Surface - Aligns the objects to the surface
Snap to Ground Stack - Allows objects to stack on top of one another
Snap to Ground Vertical Adjust - Objects can be lowered or raised from the surface
Actor to Ignore - Allows objects in the environment to be ignored so they don't get snapped to
Simulate Physics - Allows static meshes to simulate physics.
Save/load Physics Transform - Allows the objects to fall in simulate and to be saved in the editor
Do not Spawn List - Set which objects not to spawn
Randomise do not spawn list
Materials
Keep Constant Material Scale
Quick overview: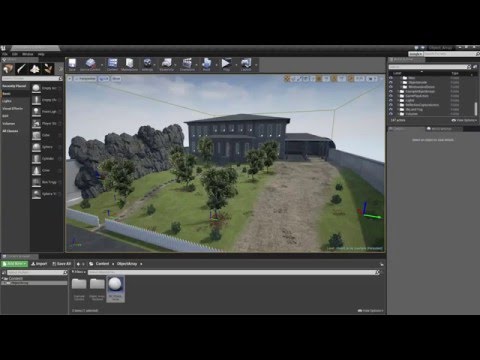 In depth look at all the features: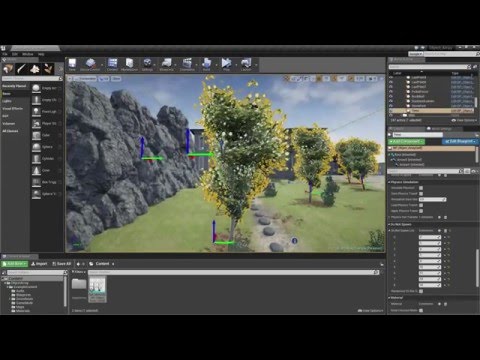 Runtime Tutorial: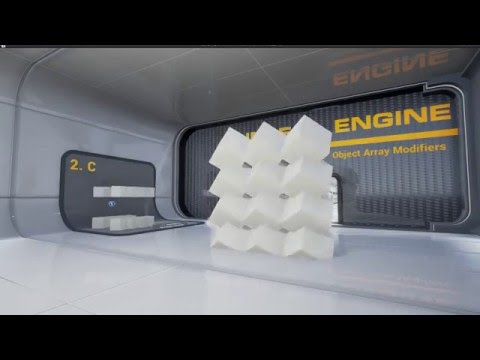 Screenshots:
Everything in this scene except the walls, roof and landscape are using the object array.

Example level showing object array types.


Rotation and scale modifiers


Snap to ground, simulate physics and do not spawn list.


Simple materials options.


A list of all the options that the object array blueprint has.

Support:
Email: scottreidue4@gmail.com