[ATTACH=JSON]{"data-align":"center","data-linktarget":"1","data-linktype":"1","data-linkurl":"https://www.unrealengine.com/marketplace/noted-pro","data-size":"full","data-tempid":"temp_153935_1544898138450_855","title":"Main-gallery-Image.jpg"}[/ATTACH]
Description
Tackle development challenges the easy way. Whether you're a solo dev or a AAA development team. Noted Pro is an easy to use tool that radically improves workflow by giving a developers the ability to place advanced notes in editor.
Noted pro allows developers to post advanced notes in editor, assign them to team members, categorize them with icons, set their priority levels, completed statues, and leave detailed messages or reminders. All the while allowing the developers to sort and jump to notes both easily and dynamically by the criteria listed above.
Why Noted Pro instead of some other Note tool?
Noted Pro was originally created due to Skunkwerks Fitit tool not being updated or supported anymore. So, we took it upon ourselves to make a note tool with the most versatility, functionality, expandability, and ease of use. There are plenty of other Note or Fix it type tools out there now but Noted Pro is the only one that has all or more features than what's on the market, and is not locked into a pesky plugin. That means its open! Anyone can get into the BP's and do exactly what they want with it in anyway that best suits themselves or their team if they so desire. No more note plugins that lock out developers from doing what they want or not being supported anymore!
**Features **
Assign notes or reminders to yourself or team members.
Choose from 20+ different icons. Set them to quickly get the point of your note across, and for quick sorting by you or your team.
Set priority levels and completed statues.
Set header and body text and let our smart type system automatically format notes for you!
Easily and dynamically sort through all notes real time by any criteria listed (Team member, Icon type, priority statues), and jump to the notes location to get the job done, or mange what's being done.
No plugin required.
Fully implemented in blueprints.
Works on any platform.
Requires no special skills to use.
Built in optimization checks to see how many notes you have in scene and dynamically responds. No need to worry about performance hits in editor.
Works with all versioning software (Perforce, Github, etc) with no modifications or pesky folder sharing.
Easily expandable. Add new team members, Icons, priority levels, or features at any time.
See a feature that's not on the list? Request it!
Demo Video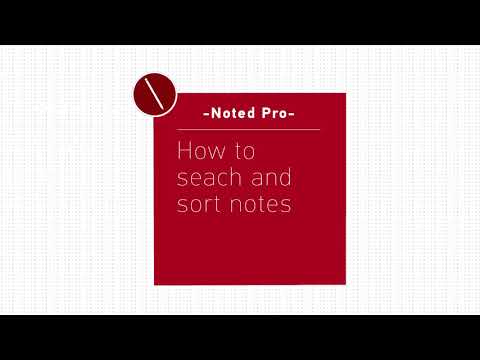 Demo Image [ATTACH=JSON]{"data-align":"center","data-size":"full","data-tempid":"temp_153822_1544736516803_419"}[/ATTACH]
Market Place Link
Noted Pro Link