I'd like to present to you my personal game project: Nikola, currently in pre alpha stage.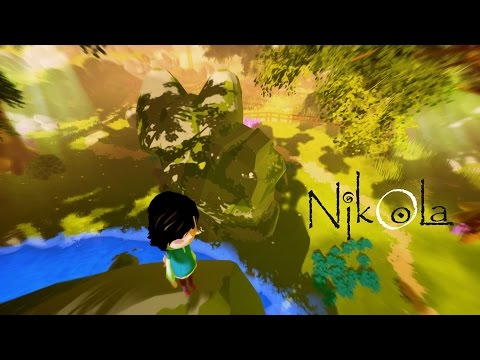 So what is this "Nikola" about you ask?
"Nikola" is a third person adventure of a boy who accidentally crosses his spirit into a fantastic dimension, being dragged through the most colorful nightmare in search for his awakening.
Story wise, the game's world is rich with lore and happenings, as no any visited place borrows any aspects of the other. To deepen the experience, the game uses no HUD (life bars, mana, coins) as everything you interact with only becomes apparent directly in the world.
Surviving in this world requires various skills harnessed along the journey and sources of light for when the darkness drops it's veil.
Gameplay is divided into two sections, based on how well you fare during the day or night. Day time focuses on combat and problem solving, while at night your only goal is to survive the horrors.
Combat also takes a very different approach over traditional games, where your controller's analog stick directly affects your hands when in combat. Swing your analog halfway left and Nikola will swing his sword 1:1 with that respective axis. This will make your actual handling skills very important to the game as not everything will require hard blows, some enemies or obstacles will need to be hit in the right place at the right time, with proper speed! This applies to everything you can get your hands on, not just weapons.
With that said, even though Nikola begs to be played with a controller for full immersion, keyboard and mouse are already supported with 100% love and care. The game shall first release on windows PC and any other platforms shall be taken into consideration afterwards.
Hardware recommendations shall remain constant(!):
CPU: Quad Core, clocked at 2.5 Ghz
Graphics: nVidia 660 GPU with 2 GB of video memory
Memmory: 4GB RAM
I expect to make "Nikola" avaliable on Steam Greenlight this winter. I'm doing my best to manage my time.
Here's some in game screenshots as well:




You're invited to also cast your opinion on the game's steam concept page here: http://steamcommunity.com/sharedfiles/filedetails/?id=517664096
What do you think guys? it's a long shot as a solo indie, but I'm really doing my best to pull this one through!
*This thread will get updated as I expand into more cool stuff!