1 - THE TETRIS LIKE GAME :
To begin to learn, i've decided a few tome ago to do a Tetris like Game. And i've finally managed to do it. So it's not a shooter game and it's not as impressive as landscape or car game, but it's a begining step ;).
I have a lot of work yet but it's in a good way.
All is done in C++ and procedural. The goal is to allow to choose the number of line and column, the block of the tetrominoes, the color …
What i want to do is :
Transform the wall and the board with the use of HUD and not cube.
Display information with HUD and Canvas or Slate (For now the information is displayed in the left corner with AddOnScreenDebugMessage)
Using a plane and not a cube for the block of the tetromino
Create a Ghost Tetromino and maybe a hold one
Using music and sounds
Create a movable background instead of black screen
Better looks
…
A lot to do but i think it is a good way to learn.
When, i am finished i could share all the code via the wiki if there is peaple interesting. And maybe do a video bue probably not in English …
So a first video :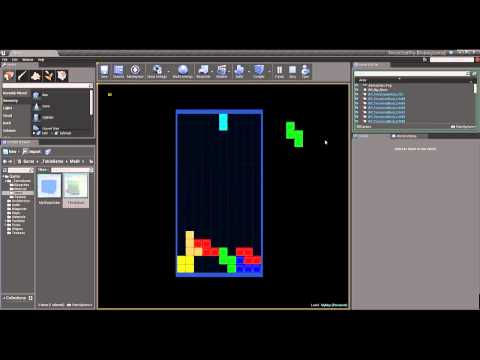 Finally my tetris project is done :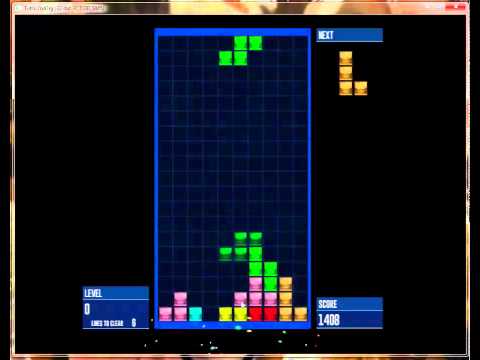 Done with a mix of C++ and Blueprints.
For my next project (after a few tutorials), i would like to do a tic tac toe with an AI to play against the Computer and an online mode. I would like also to have a login and the possibility to save the score …
Thanks to Epic for the Video tutorials. Especially the one on C++

Thats pretty slick, congrats, I think it would be nicer if we could see the pieces drop but otherwise cool. Look forward to seeing TicTacToe
Great work Elendil! I am a huge fan of Tetris and i am glad to see that you have created a clone of it is UE4. Are you planning on releasing this project to the public or saving it for a rainy day? Keep up the fantastic work and have a great day!
Thanks for the kind words.
You're right Anadin, it would have been better if we could see the pieces fell, but I wanted to stop this project. Maybe later.
Thanks Sean, I might actually give access to the game and even the code of the project. I just want to be sure there is no more bugs in it. Maybe in a few days.
In addition, it will allow people to tell me if I am not mistaken in my choice of programming.
Cheers

So finally you can play with it if you want


The link here :
http://wip.nicolasboyer.com/TetrisGame.exe
Maybe i'll release also the project but i have to clean it before …
I would love to see the source of this.