My goal is to create a beam between two actors that breaks when vision between the actors is obstructed. For some reason the Multi Sphere Trace is capable of tracing through walls that I have set to block Visibility and camera traces. These same walls block regular line traces as intended. Furthermore the Multi Sphere Trace appears to randomly decide which angle an object can not be traced each time I load my game; sometimes the trace comes back false when I stand in front of the actor and other times I need to crouch or stand at the side.
At the start of this video I demonstrate a simple line trace and print string to show Visibility is blocked by nearby objects. I later use the line trace to show that Visibility is blocked yet Multi Sphere Trace manages to find the target or even decide not to when Visibility is available.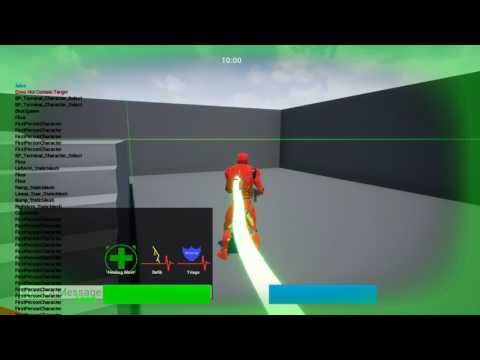 In this picture I show the Multi Sphere Trace that is looking for the actor the beam is connected to. This actor is stored as a variable when the beam is created upon a successful line trace to a pawn target. For this image I disabled the beam's ability to destroy itself when Visibility is blocked but the Print Strings show visibility is never lost except when the Multi Sphere Trace seems to decide not to find the target actor.