Website
|
Forums
|
IndieDB
Mordhau is a multiplayer first person melee game currently in development by a small independent team on Unreal Engine 4. Design your own weapons and armor, then battle it out with other players in various modes. It features a deep and fluid combat system that allows those that master it to turn into an unstoppable force on the battlefield. The game is still under heavy development and our goal is to release it as a commercial title on Steam. There is no set release date as of right now.
We have recently released our first developer blog video, showcasing a small part of the game, which you can check out here: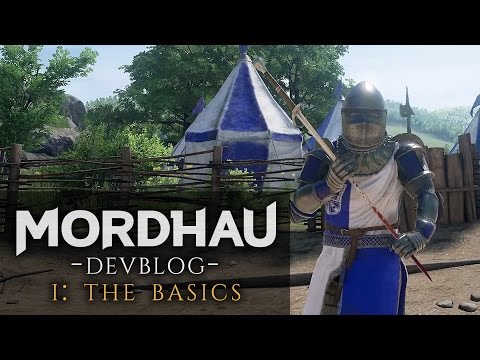 The team currently consists of 8 people and we are looking to add a 3D environment artist to our ranks to complement and work with our existing 3D artists and level designers. We are looking for someone that loves the medieval melee genre and games like Chivalry: Medieval Warfare, Mount & Blade, War of the Roses and Kingdom Come: Deliverance. The candidate should be self-motivated and hard working.
Payment will be in the form of royalties from sales of the game. This is how the rest of the team currently operates, and specific percentages will be negotiated later down the road, based on the amount of work that would get into the final game.
The candidate should possess the following set of skills.
Required:
Creating stunning 3D environments, ranging from small props to detailed hero assets.
Baking high poly information onto low poly meshes and utilizing those maps for texturing.
Being able to seamlessly integrate into an existing PBR pipeline.
Experienced in creating modular and optimized assets, to maximize usage across levels.
Knowledge about creating basic animation-ready rigs.
Experience working in Unreal Engine 4.
Bonus:
Experience designing levels for first person view games.
Experience in creating various VFX.
Interested candidates should send their portfolio to [EMAIL="contact@mordhau.com"]contact@mordhau.com