NEW UPDATE CLICK HERE FOR MORE INFO
MOBA Template for Unreal Engine Marketplace coming soon!
by Satheesh Pv @ryanjon2040 - Lead Programmer at YetiTech Studios.
MOBA Template Features:
Character selection
Minions system
Towers
Core
Character level system (XP System)
Mana and Mana wells (similar to Heroes of the storm)
Character mount
In game chat system with Team support
Lobby Chat
Ping system similar to Heroes of the Storm (includes retreat)
Scoreboard
Health regeneration
Made 100% with Blueprints!
Easily customizable and we will be uploading tons of tutorials + support!
There are allot more features that we have currently not mentioned. Full list will be available upon release.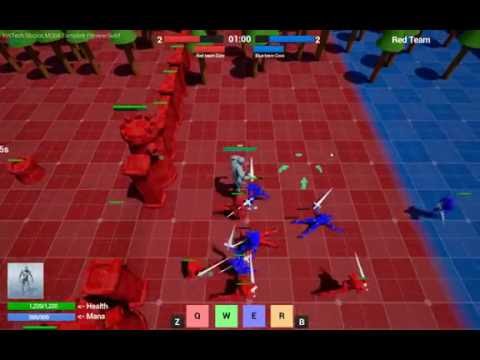 &stc=1
MOBA Template Map - Top down view
&stc=1
MOBA Template Map - Towers and Gate (Red)
&stc=1
MOBA Template Map - Towers, Gate and Core (Blue)
&stc=1
Main Menu - Character selection screen + ability to host a game or join a session
&stc=1
Lobby screen - Player details + chat
&stc=1
In game HUD - Shows player health, Mana, core health, current level and level bar. This also shows the Mana well countdown timer after it is activated.
&stc=1
Minion attack- Shows tower health.