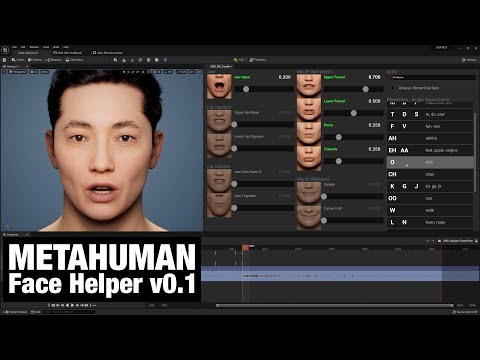 I'm developing an Editor Utility Widget that simplifies creating lip sync animation for MetaHumans. This works with Sequencer and still relies on the stock MetaHuman Control Rig Face Board.
Main Features
simplifies the 22 "essential" face controls to 11 single axis sliders
preset Phoneme / Visemes
I'll post updates to this thread.
Cheers,
Matt