Hey all! my Medieval Town is now available on the marketplace.
Description.
Over 130 high quality assets ready to drop into your game including:
• PBR Materials
• Albedo, normal, roughness and occlusion maps
• 4096x4096 Textures
• Paintable floor materials
• Animated Winds on trees
• Animated Boats
• Collision also included
Technical Details
• 100x Props including barrels, walls, tables, doors, chairs and baskets.
• 37x Modular House Pieces
• 50x Materials
• 157x Textures
• 4x Ground Landscape Materials
• 2x Trees with animated wind
• 4x Grasses and shrubs
• 2x Ambient Looping Sounds
Demo Level included.
Video Link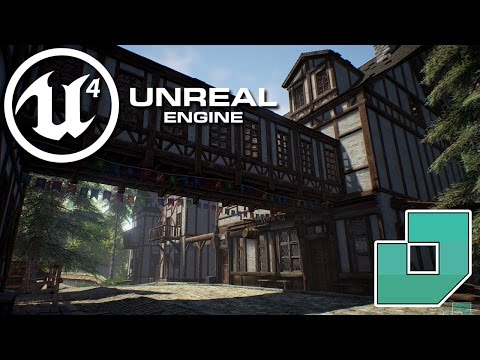 https://dl.dropboxusercontent.com/u/544164/Medieval_Images/store_medievaltown_screenshot_04.png
https://dl.dropboxusercontent.com/u/544164/Medieval_Images/store_medievaltown_screenshot_02.png
https://dl.dropboxusercontent.com/u/544164/Medieval_Images/store_medievaltown_screenshot_03.png
https://dl.dropboxusercontent.com/u/544164/Medieval_Images/store_medievaltown_screenshot_01.png
https://dl.dropboxusercontent.com/u/544164/Medieval_Images/store_medievaltown_screenshot_05.png
https://dl.dropboxusercontent.com/u/544164/Medieval_Images/store_medievaltown_screenshot_06.png
https://dl.dropboxusercontent.com/u/544164/Medieval_Images/store_medievaltown_screenshot_07.png
https://dl.dropboxusercontent.com/u/544164/Medieval_Images/store_medievaltown_screenshot_08.png
https://dl.dropboxusercontent.com/u/544164/Medieval_Images/store_medievaltown_screenshot_09.png
https://dl.dropboxusercontent.com/u/544164/Medieval_Images/store_medievaltown_screenshot_10.png