Lets start with a video shall we: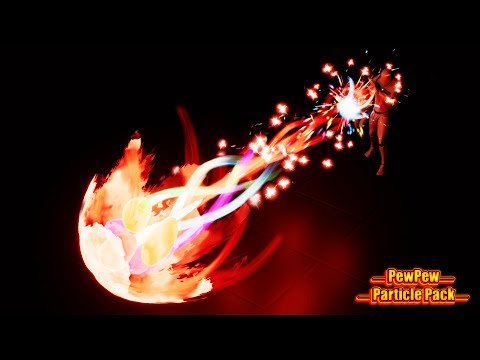 Get it here for 35-ish dollar!
https://unrealengine.com/marketplace/en-US/slug/luos-s-pewpew-particle-pack
I spend a lot of time and effort into this package, and basically represents all I currently know from a technical point of view.
Its very optimized and works on all platforms that Unreal Engine supports.
Support from 4.16 up to most recent.
It contains 4 type of projectiles, each with 3 additional levels of "oomph".
Each level comes with it's own muzzle and impact effect. The 3 higher levels of "charged" projectiles come with unique "charge up" effects.
If you have cascade experience you can easily mix and match for many new projectiles!
Some technical details:
60 Cascade Particle Systems:
16 projectiles, 16 muzzles, 16 impacts, and 12 charge-ups.
Mainly mesh, CPU, and GPU emitters.
LOD's, Particle cutouts, everything set up properly for performance.
Detail mode properly set up for your game graphics settings.
All effects work on low end mobile devices, consoles, and PC.
Lights and refraction for additional performance can optionally be disabled.
The aforementioned are disabled on higher LOD's.
29 Master Materials:
Optimized, often well under 100 instructions.
54 Material Instances.
24 Material Functions (some seen in previous packs).
Comes with global/per instance saturation, hueshift, and emissive options.
42 Static Meshes:
From 9 up to 1900 polygons, generally in the sub 500 range.
25 Textures:
All under 1mb, often even less than 200kb.
Some textures are reduced in size in-editor, can be upscaled if desired.
Proper LOD filter groups for your game graphics settings.
Sound:
Some demo-sounds for the projectiles. (Sound Designer and awesome person [USER="107411"]Bartosz Kamol Kamiński[/USER] provided them)
Preview Content:
Three showcase maps, Just projectiles, one focused on the sound, and the other an Arm-Cannon showcase.
Arm-Cannon Blueprint shows an Arm-Cannon charge-up effect for presentation.
RespawnFX Blueprint to show off effects in a looping matter.
I do not give support for the Blueprints however, you are probably better at them.
Two animations to emphasize recoil. (Special thanks to @S-ed for providing these)
And an additional big thanks to Celeste from [USER="2608403"]Salty Panda St[/USER] for teaching me blueprints, @Kashaar for helping me with blueprints, and many from the UnrealSlacker discord for advice, tips, and support

If you have any questions, hit any snags, def let me know!