EDIT22/04/2015**
We're trying to make a commentary video explaining where we are in development, where we are going, and how we doing it. Like always, Any feedback would be greatly appreciated.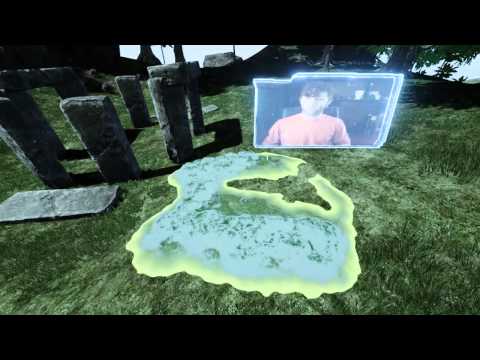 EDIT26/02/2015**
I made a webpage to help promote the game. It's still in development but if you have the time check it out and let me know what you think.
http://junethegame.com
I made this video to submit to the GDC call for submissions(it's a longshot) but I thought it would be a good time to start a thread about it.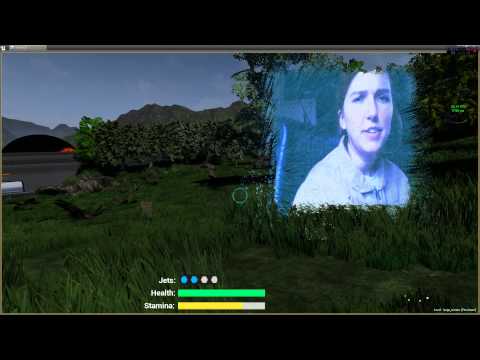 Community
First off, The vast majority of what I know about the Unreal Engine I learned from these forums so thank you. If you see anything in video you like and want to know how it's done please don't hesitate to ask.
About me
I'm a physicist by trade but I've always wanted to be a science fiction writer. I like to think I've been in the business of games since making maps for CS 1.6 in Hammer. I think this is a really cool time in gaming because of things like the Marketplace and of course this community. An indie developer can at least prototype their game without taking out a loan and blueprints make it insanely fun. I don't think it will be long before games are as friendly a creative medium as writing and film.
June
This is (hard)science fiction game I've been working on where you play as a surveyor sent to this planet as find a good place to start a colony. Very quickly after arriving on the planet you find remnants of a previous civilization. This would be the first time humanity has ever encountered another civilization that has made it past the equivalent of our Bronze Age. The purpose of the game is to figure out what happened to them.
Performance
As of now I have a 2km X 2km map equally as forested and I'm getting 90+fps on a gtx 970, about 60+ on a 760, and 15+ on a gt8800. The fps fluctuates about 30 frames based on where you're looking and what is going on. Right now I'm using a moveable directional light so I have a fully dynamic day/night cycle. I get about 30 frames when I use static lighting so worse case I'll switch to that for performance and just do away with the dynamic aspect. I would like for the game to be playable(30 fps) on mid-grade PCs and Oculus capable on higher end PCs.
Game Design
I have no idea what I'm doing. I've produced a couple pieces of software for the company I work for using Unity but it's about as far from a "game" as you can get. I use the hell out of construction scripts and everything in the video is used multiple times. I like to think that all my blueprints(everything except foliage) is at least a little "smart". The blue rebuilt structures are set to adjust the size of the particle effect based on the size of the mesh so it's very easy to switch out models and normal maps.
Gameplay
The map is completely open and you 2 main ways of getting around: running and jet packing. There will be at least 2 more tools added: a large measuring device that helps build the 3D map and an object identifier that scans individual items to uncover parts of the story. I would also like to add a rifle and animals but that is a secondary goal. In the future I would like the entire HUD to be 3D similar to the map, flashlight, and video transmission.
Thanks for taking the time to read this post and any feed back would be greatly appreciated.