Is it possible to animate groom hair imported in unreal? If yes, are there any tutorials?
Possibly one of the worse tutorials I have seen to date.
here's a decent one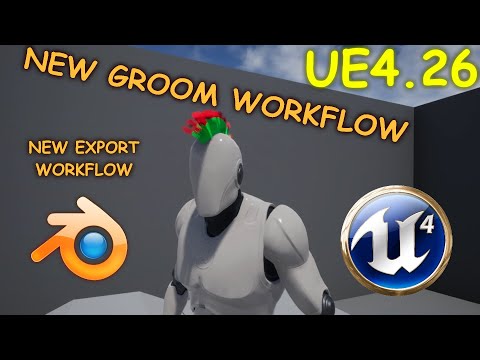 Regardless, it has nothing to do with what the OP asked.
@op. I do not think you can animate grooms by using character bones, but I have personally never tried it.
When using hair cards this was rather simple. You would just weight paint the hair to bones and import the new skeleton/mesh to apply whatever animations.
Because the groom system does simulate physics, maybe you can achieve what you need just off that.
or maybe it does take weight paint into account as well. You'd have to try it.
Something like a Hair Pulling animation is incredibly problematic due to the number of hair cards you need to weight paint.
It's not impossible. But it is a 2 week process or longer…