Here's a brief overview of most of the features: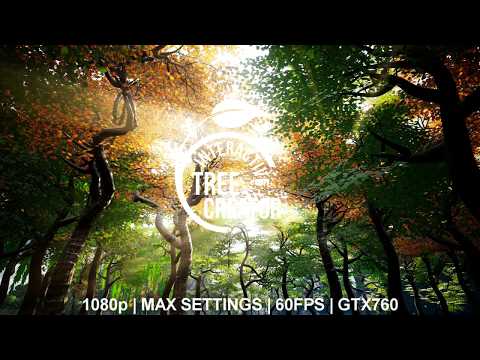 Comparison with Dynamic Tree & Plant Generator, my first tool: Microsoft OneDrive - Access files anywhere. Create docs with free Office Online.
Main features:
• Easy procedural tree creation tool with many parameters. Separate SEED values for roots, trunk, branches & leaves.
• Many dynamic features, all working along with optimized instanced meshes. Tree chopping with physics simulation & chop-progress stages, wind & force reaction (impulse & constant), falling leaves (idle + from forces + from chopped tree ground impact), falling fruits & debris (twigs, etc.) (from forces + from chopped tree ground impact) – all can be specified by user.
• Each tree type can have individual parameters like falling leaf type, chopping resistance, ground impact debris and more.
• Branch material blending. Eliminates harsh mesh/texture transitions between branches & trunk or child branches & parent branches. Tree roots also blend with ground without harsh transition.
• Smooth in-game wind direction & strength change.
• Possibility to hand-edit main trunk & branches using splines.
• In-game feature examples included, all with easy implementation.
• Comes with a set of diverse bark & leaf textures + 20 tree presets, all ready to use.
• Leaf map texture creator included.
• Automatic billboard & LOD mesh generation.
• Automatic collision generation, using performance-friendly capsule shapes.
• Made 100% with Blueprints, all clean & commented.
Cheers!