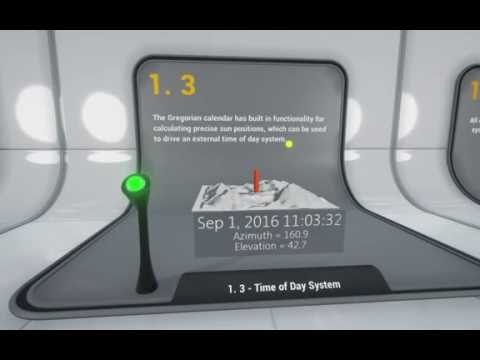 Available now on the marketplace.
Ingame Date & Time is a plugin designed to make it easy to work with a customized in-game time system in all your Blueprint or C++ code.
You can use the standard Gregorian calendar, or define your own from scratch. Specify whatever rate you want your game clock to flow at with respect to real time. You can then create timer events in blueprint triggered at times/delays specified in your internal game time system, as opposed to having to constantly work in terms of raw seconds.
The system is suitable for any type of game with a persistent game world. It's also ideal as a way of driving graphical time-of-day systems, or other time dependent effects such as dynamic weather or seasonal appearance changes.
For more details and links to a packaged demo and documentation, see here.
The plugin can be used in Blueprint-only projects, and comes with example blueprints showing basic usage as well as how to connect it to a simple time-of-day system. There are also examples showing how you can create your own UMG widgets to display dates and times in whatever format you like.