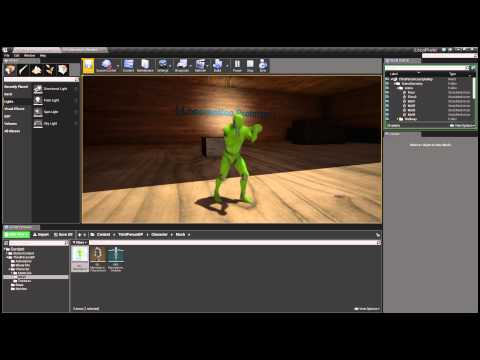 The issue is described in the video above^^^^^^
I fixed this issue if anyone cares, simply download this zip file >>> https://drive.google.com/file/d/0B32...ew?usp=sharing
It has the default mannequin mesh and the animations from the thirdperson template and the animation starter pack properly retarggeted, import it to your project, the mesh and animations.
Then recursively set the skeleton all to skeleton, except root, pelvis, and all the IK's, they need to be set to animation.
Boom! Fixed… No more weird dipping.
Twitch live stream of me fixing it if you need step by step instuctions >>> http://www.twitch.tv/iamjohngalt75/v/12099332