How do I use Hot-Reload? Does it make visual studio useless or not exactly?
How I do it:
Go to the .sln that contains my ue4 and game DLL
Set my 'UE4' project as my startup proj
Run
This loads the 64bit editor with the game DLL
Remote attach to the editor
Profit!
Do you mean open my custom project .sln and Project -> Set as StartUp Project on vs? Does that include the game DLL?
Yep that's it
edit- I am assuming you're using a solution generated following the 'intro to programming' video. You'll have 2 projects in there. The UE4 project that contains the full source + your custom project source
Done, I build the project and nothing happens, what do you mean by Run? (new to vs)
What exactly to I remote attach to Unreal Editor and how do I do it?
Hit F5 to Start Debugging. That should launch the ue4 editor
It did, so where do I see the "Hot Reload"?
Hot-Reload refers to the 'Compile' button on the editor toolbar. This will kick off a compile of your source, and reload the resulting binaries once complete, without restarting the editor. There are limitations to what you can do and still be able to hot reload- you cannot change the class memory layout for example. Hot reload can also be invoked from the 'Modules' window in the editor, something we used a LOT when developing editor tool modules.
Oh I understand, I was under the impression there was some coding environment inside of Unreal Editor itself for some reason.
When I try to Compile in Unreal Editor I get errors, any idea what I'm doing wrong?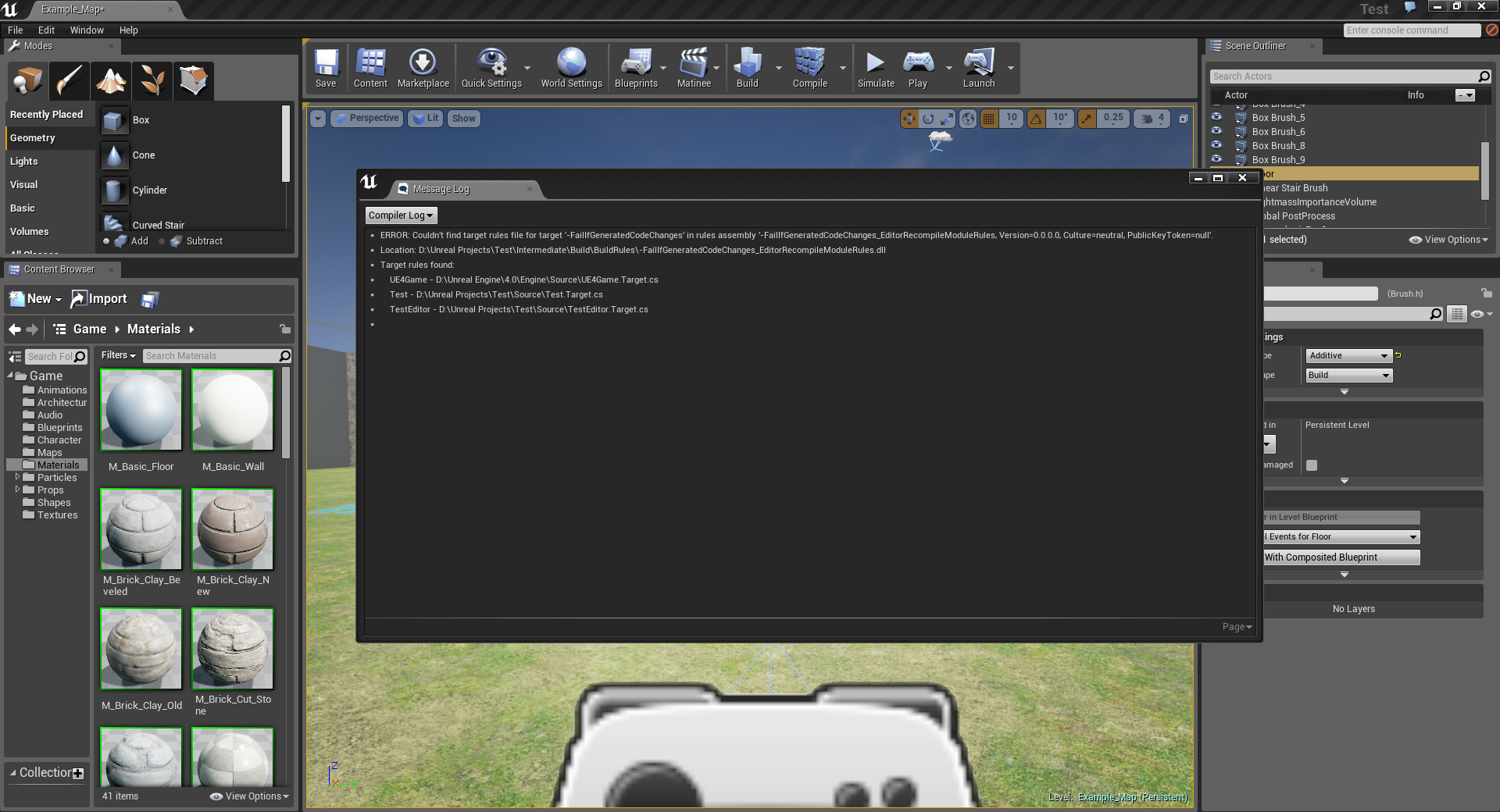 Just to be sure, does Hot-Reload works for visual studio 2013 non professional? I plan to move from osx to windows and since I can't use xcode on windows I wanted to know if the free version of visual studio 2013 allows Hot-Reload.
Yes Arkanis, both Visual Studio Express and Community work with Hot-Reload.