**I have posted this on the answerhub, however have not got any reply`s, hoping somebody may be able to help! Thanks in advanced.
**
So i really would like to use the Default Pawn from the shooter game example as my character in my game project. What i would like is to have a pawn that i can view in both 1st and 3rd person. Currently what i am doing at the moment is just using the 1st person template game, and in the character blueprint just adding a second skeletal mesh with the 3rd person mesh that i had migrated successfully from the 3rd person template game. So now i have something like this…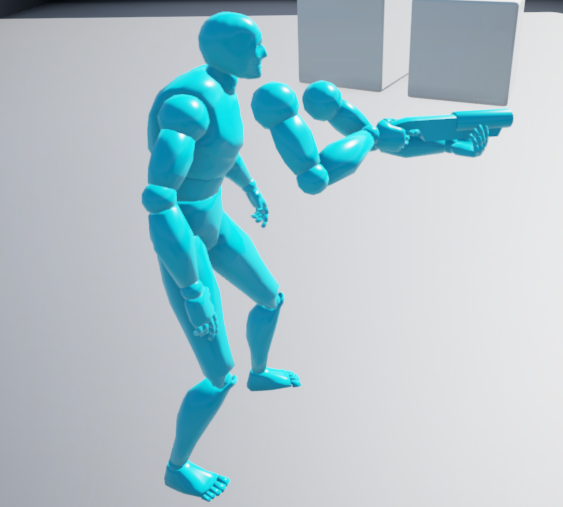 Which is ok to some degree because i will be changing it anyway in the future, however i would much prefer to use the one skeletal mesh from 'ShooterGame' (Which i will still change in the future as well when i have learned more).
I have tried to just simply 'Migrate' the pawn from 'ShooterGame', it included all the needed assets (i think) in order for it to work, however i keep on getting errors in the animation side of my character. These are the errors i am getting in my animation blueprint…

I have read that i probably should expect errors because just simply migrating wont work as a lot of the project in C++ and there would be problems with Parent classes and other things (unsure about this).
I have seen some people achieve what i would like to, with the shootergame pawn in their own project, but i just cant seem to figure it out. I am sure i am doing something horribly wrong.
If Migrating assets across wont work, then is there anyway that i could possibly 'Re-Do' the work in C++ from the ShooterGame example in a blueprint form in my own project? I don`t need it to be overly complicated, but i would like to have the mesh, animations and gun working if possible just from blueprints. I think i know how i can achieve the guns shooting using line traces, i am a bit unsure about the recoil, and other things such as Aim Down sight and the muzzle flash.
I have also considered just cloning the shooter game example and deleting the things i do not need, and leaving just the pawn and things i need, however i thought maybe it might not be the best as i don`t know if having part of my character in C++ and Blueprints is a good idea.
***After some more attempts and researching, in order to get the assets like the 'Pawn' from shootergame working in my project, i need to copy over some of the c++ files, i have tried this however could not get it to work and got a few errors…
Is there anyway that i can somehow get preferably get this pawn setup in my project with the weapons and recoil… if not, can i recreate it in blueprint?***
Sorry for posting this on both sites. Thanks for any help!