Hi everyone
This is my first Archviz that I've ever finished and showcased on Unreal engine and forums.
Enjoy!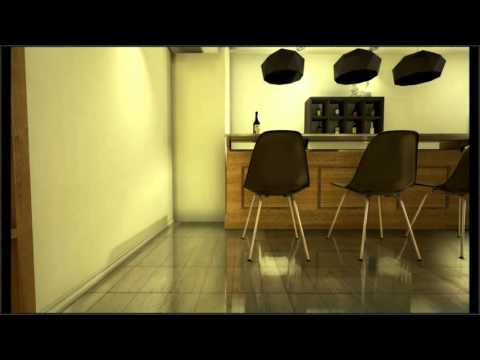 Hi,
Nice beginning,
The scale and measures are incorrect, if the dimension of the objects are not realistic, all the scene will be unrealistic too.
You have to adjust the roughness of the floor, too much reflection, seems wet.
Lower the bloom effect in Post processing.
Correct the horizon of the background, seems like the building its falling.
Keep going.
How did you make the background on the outside?
Most of these are pre made assets by Epic from realistic rendering learning pack in unreal engine launcher, and Xoio Berlin Flat pack in Marketplace. I will add few more unique assets that are for personal portfolio use, and maybe make a few more of my own as well.
I love the glossy floor

Wow! That is a lot of floor space. It looks like way too much if i'm perfectly honest, the scene would look fifty times better with about half as much space. The floor in the last picture looks a little to aged for the location, I would make a different texture that is a bit more uniform. Otherwise, nice layout, it looks like it is on its way to being great.

yeah, that wood floor looks extremely fake
Thanks for all the feedback really appreciate it

I'm back again to give update, and added in a new video as well on main post.