I downloaded Unreal Engine last month and I have never been able to get it to work. It always told me it was unable to connect,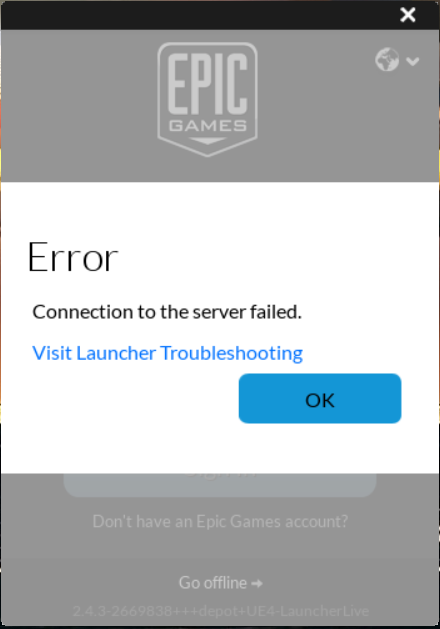 I figured maybe it was down or something but even today, it is the same message.
Am I missing something here? Do I have to do something else to get it to go online?