Hey!
I'm trying to achieve the same kind of smooth lane switching found in Audiosurfs Ninja Mono mode. It's fast, but not instantaneous. You can see how the ship moves and realigns itself when it arrives on the lane it goes to.
And switching is fast when it arrives in the new lane.
I'd like to achieve the same but I have a few issues with this form of transition:
As you can see above, it jumps between five lanes total, but the transition is not exactly smooth as you'd find in Audiosurf: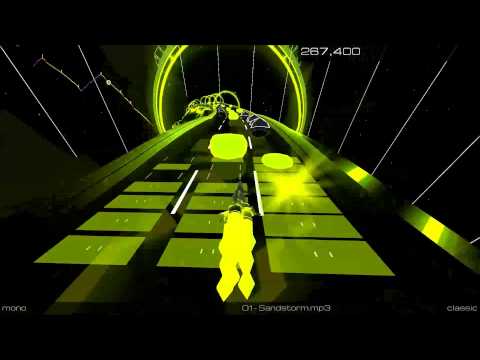 My current attempt looks as such:
Any help to try and make the transition feel like it has weight to it would be appreciated.