Hello, for a while now I've been trying to customize my Details panel.
I've been following this guide but am having some troubles.
(Also, the official unreal documentation is very vague and I can't get anything working there)
I've created the custom class that extends IDetailCustomization (Note, it compiles fine, ignore the error underlines).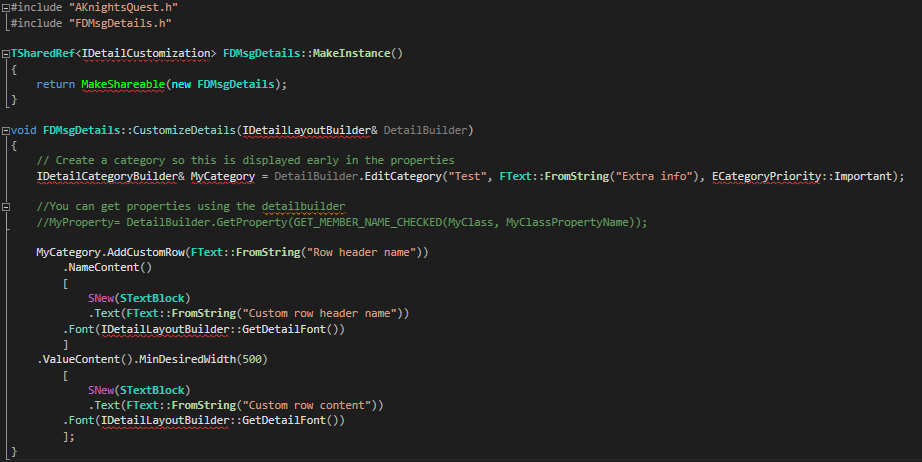 I've binded it in my GameInstance constructor. (I've also tried putting this in other class constructors)

But my struct is unchanged in the UE4 editor. (My struct shown below)

My understanding is that the UE4 editor category should have been changed to read 'Extra info', with some extra stuff added. But nothing has changed.

I know I'm doing something wrong but can't figure out what, as there isn't a lot of documentation on it, and what's there is quite vague.
Thanks!